Classic British Scotch Eggs can have a million variations but my favourite is this simple pork sausage recipe. With crispy breadcrumbs, juicy pork sausage and an egg with just the right amount of slightly runny yolk, they're already perfect! Homemade Scotch Eggs are next level but not at all difficult. Give these a try now!
This post may contain affiliate links. Please refer to my Disclosures Page for more details.
Scotch Eggs are technically the domain of my dad. He once was the undisputed King of The Scotch Egg. I say "once" because I am mounting some serious competition. I think I might be a contender if I'm honest. Sorry!
This recipe is a totally classic Scotch Egg. I use plain pork sausage meat, plain breadcrumbs, there are no strong additional flavours, onion or herbs and nothing is wrapped in bacon (first for everything on this site!). That isn't to say that this isn't a recipe ripe for pimping, because it is. Think of this as the base. Modify it how you will.
There are two "upgrades" from Scotch Eggs made previously in my house. Firstly I like my egg centre to be a little more lightly boiled and a little more runny than the over boiled, pale yellow and chalky centre of the past. The second is that I use panko breadcrumbs rather than fresh or the fine stuff that comes in tubs. Sometimes 'classic' needs to move on a little.
How to Serve Scotch Eggs
I eat scotch eggs simply with just a sprinkle of sea salt on the interior. I know that some folk like to add a sauce. Piccalilli is the gastropub condiment of choice I will stick with just my salt.
The beauty of Scotch Eggs is that they can be eaten hot or cold without issue. They are also perfect for on-the-go snacking.
Make Scotch Eggs into a Feast
I truly believe that you can make any dish into a proper feast! Whether thats a feast for one after work on a Tuesday, a casual feast for four on a Friday evening or a feast for 12 for a special occasion!
I have made Scotch Eggs for our tea. Which was a bit strange because really they're for snacking on. What on earth do you serve with a Scotch Egg? Chips and beans was the eventually answer but to be honest, I prefer to keep them as a quick lunch or late night snack. Or serve them as part of a larger Feast!
I especially love them as part of a breakfast or Brunch Feast. Egg, sausage and bread are classic breakfast foods after all! They would be a great and slightly unusual addition to my Big Brunch or Alternative Brunch Feasts. They're super easy to prep-ahead and reheat just before serving too.
As a cold option, Scotch Eggs are perfect include in a Picnic or Buffet Feast. Team them with cold Baked Chicken Wings, Chorizo Rose Tarts and Puff Pastry Sausage Rolls for a lush outdoor meaty Feast! To mix it up some, you could alternatively make a Vegan version of Sausage Rolls.
Don't forget to head over to my Feast Collection pages to find all of my tips and tricks to help you host a fun and stress-free feast. Plus remember to check out my other Asian inspired recipes. Brunch suitable recipes. Americana inspired recipes.
Ingredients for Scotch Eggs
Eggs
Any egg will do. You can even use quail eggs and make mini ones. You can add bicarbonate of soda to the egg boiling water to help with the peeling.
I'm not one for spending excessive money on eggs but this is the occasion to splash out on a box of good free range or organic cackleberries. A lovely orange yolk looks and taste much better than the cheaper, paler yellow kind. The good expensive ones are also best for poached eggs. You can use the cheaper and older ones for Eggy Bread!
Sausage
The sausage you use is going to be personal preference. If you prefer a chunky peppery sausage, use that but if you prefer a smoother herby sausage, use that. Or whatever your desire in between.
I am personally a fan of a Richmond Sausage (yeh I know, they're not really sausage but I can't help it – I loves em!) but even I wouldn't use them for a Scotch Egg. Instead I use a smooth plain pork banger (Waitrose Essentials are good) or if I'm feeling more decadent, a proper Lincolnshire sausage.
You can of course use 450g of ready prepared sausage meat rather than using split open sausages if you prefer.
Breadcrumbs
You can use any fresh or dried breadcrumbs but it is best to avoid the powdery golden kind that come in a tub or we start to venture into all night garage territory!
Ideally you'll use Panko which are super crispy Japanese breadcrumbs. Each crumb is made individually rather than being a larger loaf that is then crumbed and dried. They're available in all of the supermarkets but are cheaper in big bags from oriental shops. I also use panko to coat my Miso Scallop Onigiri.
Oil
For frying, I prefer a vegetable oil. My former Spanish housemate likes to deep fry in olive oil which has a very low smoking point and feels too dangerous (and too flavourful) for me. Sunflower or rapeseed oil also work well.
Be Flexible
This recipe is an excellent base to make endless variations. For starters you can use a fancy sausage meat and/or pimp it up by adding herbs, spices or caramelised onions. Or use another sausage like chorizo, black pudding or merguez.
You can add an extra layer by wrapping the the egg in parma ham before wrapping in the sausage meat.
The next option is to pimp the breadcrumbs by adding herbs or spices. I do sometimes like to add mustard powder. You could also make breadcrumbs from a fancy bread. Rosemary focaccia perhaps?
Making Scotch Eggs "healthier" by baking them rather than frying is a recent development. And it is not one that I am on board with. There is no real way of getting that super crispy coating without deep frying them. If you are worried about the calorie content, just have one, not two.
Make it Vegetarian
You can make a veggie scotch egg by substituting the sausage meat for your favourite vegetarian sausage mix. You need to make sure that the "meat" is fairly nice and moist so consider adding a little liquid like veg stock, milk or even an egg if it appears quite dry.
A falafel or lentil type mix would also work but again, you need to keep an eye on the moisture content and ability to bind.
Make it Vegan
I've had to think long and hard about this one. You are never going to be able to make a true vegan scotch egg. Whilst there are great vegan egg substitutes available now, they come in liquid form and mimic beaten egg rather than a gelatinous white and a runny yolk.
So this is what I would try. Use one of the liquid substitutes like Easy Vegan Egg to make scrambled eggs. Leave to cool and then form into a sausage wrapped in cling film. Squeeze out as much moisture as possible and then chill. Slice the cool egg into chunks and use that in place of the boiled egg. I would consider adding chives/mustard to the "egg" before cooking.
You will then need to use a vegan sausage or falafel/lentil mix as I've described above in the vegetarian section. A plant based milk can be used instead of the egg wash.
Make it Allergy Friendly
This Scotch Egg recipe is nut and dairy free.
Gluten Free: Substitute the panko for breadcrumbs made out of gluten free bread.
Egg Free: Consider using my suggestions above for vegans. You can obviously use the sausage though!
Please note that this recipe may contain other allergens not referred to above and any variations suggested have not been tested unless otherwise stated. For more information regarding any dietary information provided on this website, please refer to my Nutritional Disclaimer.
Equipment Notes for Scotch Eggs
Back when I was living in London, my housemate bought a mini Tefal fryer. Which I borrowed a little too often for both my Fried Scallop Onigiri and making these Scotch Eggs. I have to admit it was very handy and compact. The mini fryer makes 2 eggs at a time. A larger fryer will make at least four at a time.
I now live with a massive fryer that lives under the sink. Its too heavy and a pain in the ass so I just use a large saucepan, either my sugar or laser thermometer and a silicone slotted spoon or my trusted tongs. I let the oil cool before sieving it back into the oil bottles. Not difficult at all really.
A comprehensive list of the equipment used to make this recipe is included in the main recipe card below. Click on any item to see an example. There are no hard and fast rules so many items can be sensibly substituted to achieve the same results.
Get Ahead
The eggs can be boiled a couple of days in advance and refrigerated.
The eggs can be wrapped in the sausage meat a day or so in advance. You could also freeze them at this point.
The breading can be added to the eggs a good few hours in advance. Again, you could freeze them at this point.
You can fry the scotch eggs and then keep them warm in a very low oven for an hour or two. Or you can cool them, freeze them and reheat in the oven once defrosted.
Leftover Scotch Eggs
Scotch Eggs will technically keep in the fridge for a few days. But only if no one eats them first! They will also freeze as I've described above.
Any leftover sausagemeat can be used to whip up a batch of my Sausage Gravy to serve with some super quick Buttermilk Biscuits for breakfast!
Scotch Eggs Tips
I boil my eggs for 7 minutes to obtain a just runny egg yolk. If you prefer your eggs fully set in the middle, boil them for 9-10 minutes. Any less than 7 and you will struggle to handle them. An egg timer egg is another way to give you an indication of how well done your egg is.
Add a dash of bicarbonate of soda to your egg boiling water to help the eggs peel easier after cooling. I think it generally works!
The smaller the bowls you use for the flour, egg and breadcrumbs will minimise the washing up and mean that it is easier to get good thick layers of the coating onto each egg. Chasing breadcrumbs around a large plate is both irritating and messy!
Don't forget to let me know in the comments if you try making this recipe – I want to know what you think and if you made any substitutions, how did it turn out?
Still Have Questions?
Simple! Just contact me and I will do my best to help as quickly as I am able. Head over to my Contact Me page, any of my social media channels or post a comment at the bottom of this page and I'll see what I can do.
Pin Scotch Eggs For Later
Hit one of the share buttons to save this page to your Pinterest boards so you can come back and find it at anytime!
Keep Up to Date
Make sure you SUBSCRIBE to my newsletter and avoid missing out on any of my newest and bonus content. Don't worry, I promise not to spam you or bombard you too often. Plus you'll receive a copy of my FREE 7 Day International Meal Plan!

Also please don't forget to follow me over on my social media channels over at Facebook, Twitter, Instagram and Pinterest. I love to interact with my followers and I'd love you to share my content with your friends too.
More Egg Based Recipes
More Pork Recipes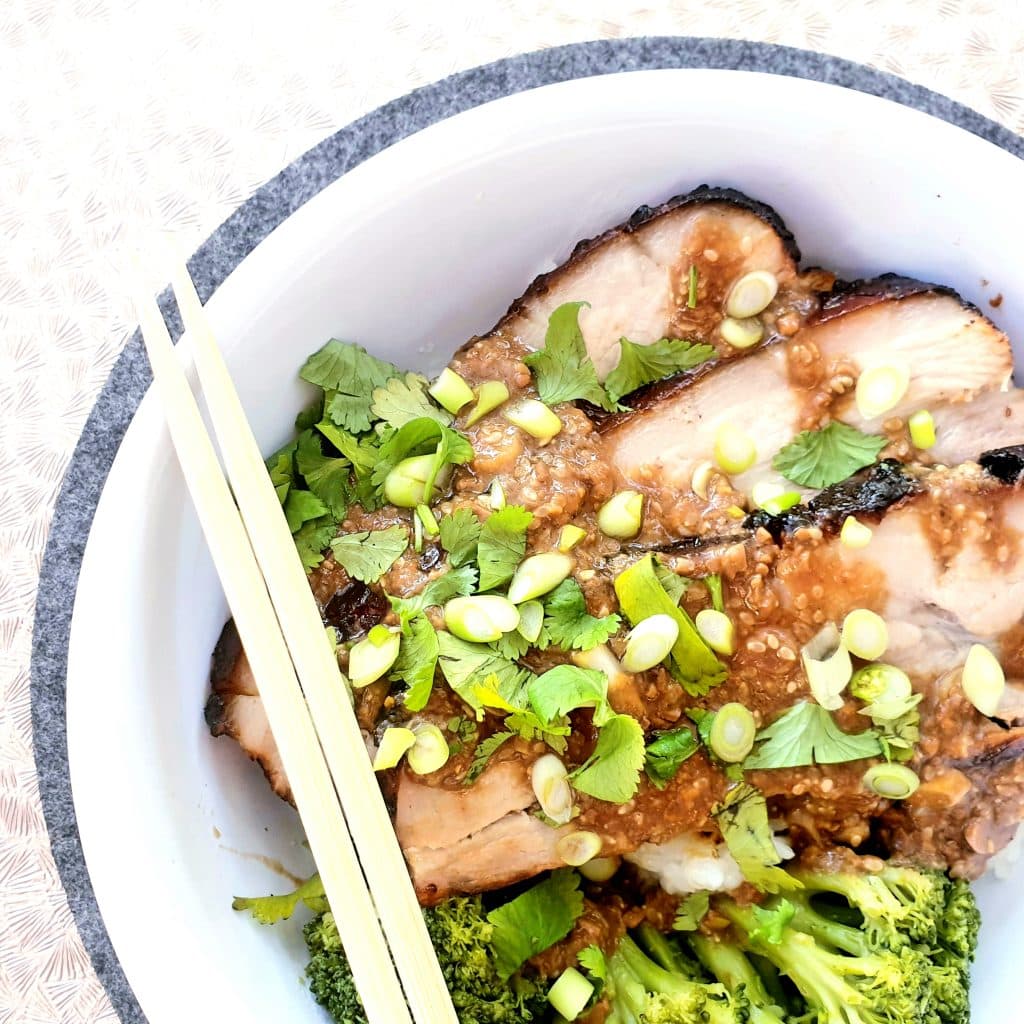 The Recipe
Classic British Scotch Eggs
---
Classic British Scotch Eggs can have a million variations but my favourite is this simple pork sausage recipe. With crispy breadcrumbs, juicy pork sausage and an egg with just the right amount of slightly runny yolk, they're already perfect! Homemade Scotch Eggs are next level but not at all difficult. Give these a try now!
Ingredients
6

Egg

450

g

Pork Sausages

2

tbsp

Plain Flour (All Purpose)

100

g

Panko Breadcrumbs

1

tbsp

Sea Salt Flakes

Vegetable Oil

-

for frying
Instructions
Pop a kettle on to boil. Meanwhile add a little water to a medium size saucepan and put it on a high heat to warm. Once the kettle has boiled, half fill the same pan with the boiling water.

Once the water is back at a full boil, gently lower in 4 Large Eggs. Set a timer for 7 minutes. This will give an egg with a set white and still slightly runny yolk.

Meanwhile, skin 450g Pork Sausages, discard the skins and smush the meat together to combine.

Divide the meat into

4 equal portions

.

Roll each quarter into a ball then flatten into a disc. Put the meat into the fridge until the eggs are cooled and peeled.

When the egg timer rings, take the pan off the heat and run it under the cold tap for a minute until the water in the pan is as cold as it can be. Set the pan aside with the eggs in cold water for 15 minutes or so until the eggs are cooled.

While the eggs are cooling, you can prepare the coatings. In a small bowl, add 2 tbsp Plain Flour. Whisk 2 Large Eggs in another small bowl and spread 100g Panko Breadcrumbs in a medium shallow dish. Stir 1 tbsp Sea Salt Flakes into the breadcrumbs.

When the eggs are cool, peel them.

Take the sausagemeat disks back out of the fridge and place an egg in the middle of each of the meat patties.

Wrap the meat around the egg and mould it using your hands until the meat is evenly distributed around the egg. You really don't want it to be very thick on one side and thin on the other as it will not cook evenly.

Repeat with the other eggs.

Dip each of the balls into the bowl of flour and move them around until they are fully coated.

Now deal with one floured ball at a time. Start by coating the ball in the beaten egg.

Next roll it in the panko breadcrumbs until fully covered.

Return the ball to the egg and fully coat again.

Lastly coat the ball in the panko breadcrumbs for the final time.

Set the coated egg aside and repeat with the other eggs.

Pop in the fridge to firm up a little while the oil heats.

Bring enough Vegetable Oil up to temperature in the pan/fryer of your choice. You need enough oil to fully submerge the eggs, The ideal frying temperature is 160c – roughly when a test breadcrumb takes about 10 seconds to brown in the oil.

Carefully lower as many eggs as you will be able to fry in the first batch. into the oil.

Fry gently for

8 minutes

.

Remove the eggs from the oil and leave to drain on a plate covered in several layers of kitchen roll.

Repeat in batches until all the eggs are all cooked.
Nutrition (Approx)
Calories:
549
kcal
|
Carbohydrates:
21
g
|
Protein:
29
g
|
Fat:
37
g
|
Saturated Fat:
12
g
|
Cholesterol:
327
mg
|
Sodium:
2736
mg
|
Potassium:
419
mg
|
Fiber:
1
g
|
Sugar:
2
g
|
Vitamin A:
440
IU
|
Vitamin C:
0.8
mg
|
Calcium:
93
mg
|
Iron:
3.8
mg
Download my FREE 7 day international meal plan!
Simply subscribe to the Feast Glorious Feast newsletter and I'll send you the link.