Baked Macaroni Cheese is the ultimate American side dish! My basic mac'n'cheese recipe includes a creamy and velvety sauce packed with three cheeses topped with a crunchy panko and mozzarella crust. Its perfect as a side or gussied up with any manner of extras to make a whole feast on its own.
This post may contain affiliate links. Please refer to my Disclosures Page for more details.
I love macaroni cheese and it has been a staple in my life for many years now! Baked Macaroni Cheese is the upgrade that I haven't often bothered with over the years but it turns out that the crispy crust which forms on top is a total game changer.
One of the best things about man'n'cheese is how versatile it is. It is such a great way to use up leftover odds and ends of cheese from the fridge. And it is a great accompaniment to a wide variety of other dishes. Not to mention that its the ultimate comfort food.
This recipe is intentionally quite simple. There is a basic bechamel sauce, cheese, pasta and breadcrumbs. The only additional flavour comes in the form of mustard and sea salt flakes. As I said, this is intentional!
If you are the kind of person that likes to eat an entire bowl of mashed potatoes and call it dinner, then this may be a meal in itself for you. If you need a bit more in the way of meat and/or veg, there are a million options for adding to the basic recipe to make a full on feast!
My Tortellini Pasta Bake is another excellent alternative if you're looking for a more rounded main meal dish.
Make Baked Macaroni Cheese into a Feast
I truly believe that you can make any dish into a proper feast! Whether thats a feast for one after work on a Tuesday, a casual feast for four on a Friday evening or a feast for 12 for a special occasion!
To make a simple everyday Feast team mac and cheese with my Cheesy Pull Apart garlic Bread or Rolls.
I've included this recipe in a number of my Americana Feast Collections.
It is firstly a given that I'd include Macaroni Cheese in my Big Americana Feast Collection. I couldn't imagine it not being there! This feast includes all of the other classics too.
Other treats include Guacamole, sticky BBQ Ribs and Southern Baked Chicken Wings. To make it even better, there are Garlic Bread Rolls on the side and my Peanut Brownie Cheesecake for dessert. An absolute feast indeed!
Because I couldn't contain my love of the mac, it is also features in my Alternative Americana Feast! This menu makes a star of my Ginger Ham as a brilliant centrepiece. Other sides include my Classic Caesar Salad, Green Bean Casserole and Sweet Potato Pancakes.
And then I've included it in my mini alternative collection. This is the Everyday Americana Feast with Ginger Ham, Baked Macaroni and Green Bean Casserole.
Don't forget to head over to the Big Americana Feast post for all of my tips and tricks to help you host a fun and stress-free feast. Plus remember to check out my other feast collections and all my Americana inspired recipes.
Ingredients for Baked Macaroni Cheese
Pasta
There are a confusing number of pasta shapes which are all variously called "macaroni". The type I have used in this recipe are relatively small straight tubes of pasta. There are slightly curved tubes which are more common in the US but generally called "elbow macaroni" in the UK.
I have also seen versions with ridged sides rather than smooth tubes. It doesn't matter which you choose to use. My favourite pasta for Macaroni Cheese is actually called "Spirali" and is more of a ridged twisted tube. It holds even more of the cheesy sauce than the macaroni tubes do and I find them a little easier to keep on my fork!
The takeaway here is that you can use any pasta shape that you like providing that it has some kind of void that the sauce can get into. Fusilli, penne, rigatoni, conchiglie (shells) and farfalle (bows) all work perfectly. I would however avoid the long thin pastas like spaghetti, linguine and tagliatelle. These are best suited for recipes like Carbonara.
Cheese
In this recipe I have used dried grated mozzarella, double Gloucester and cream cheese.
The mozzarella goes into the sauce to create a lovely cheese pull-texture and also on the top to form a lovely stringy crust. The double Gloucester provides great cheesy flavour and colour without being too strong or gauche. And the cream cheese just adds to the creaminess of the sauce and provides a little tang to boot.
But I have used all sorts of cheese in my sauces over the years. From mild/medium/mature cheddar, to Gouda and Emmental, Jarlsberg. Little pieces of brie (go easy) and various Cheshire, Lancashire and Red Leicester cheeses. I don't always add cream cheese if I don't have any on hand but I do like to if I can.
The takeaway here is to use whatever cheese you please. See, I told you this recipe was super flexible!!
You can find more recipes featuring mozzarella in my collection of The Best Mozzarella Recipes.
Breadcrumbs
I love panko breadcrumbs for their extra crispiness but you can use any fresh or dried breadcrumbs that you please. Saying this, I would avoid the bright orange kind bought in tubs from the supermarket. They're a bit nasty!
Be Flexible
I've talked about varying the pasta and cheese above. But you can also make any number of additions to the dish. My favourites are bacon, mushrooms and sometimes onion.
Chorizo is another favourite to add, sometimes along with peppers and more onions for a Spanish vibe. I will occasionally add some chicken thigh or breast too.
Make sure to cook your additions before adding them to the cheese sauce along with the pasta.
I have made a large baked Macaroni Cheese which generously serves 4 as a side. It is possible to make smaller individual portions of the dish. Just use smaller dishes and bake for a little less time.
If you don't want to bake the Macaroni Cheese or are pinched for time, the dish is ready to eat right out of the saucepan. Go for it!
Make it Vegetarian
Bingo! My basic Baked Macaroni Cheese recipe is suitable for vegetarians. Just ensure that whichever cheeses you use is not made with animal rennet.
Make it a Vegan Baked Macaroni Cheese
This is another one of those recipes that is very dairy heavy and therefore quite a few substitutions are needed to make it suitable for vegans. That is not to say that is is difficult, especially with the huge range of vegan alternative products that are available nowadays.
Firstly you can either use a vegan baking fat or dairy free margarine instead of the butter for the sauce base or simply use vegetable oil. A dairy substitute will provide a little more flavour than using oil but the texture and method are identical.
Secondly replace the milk with a plant based alternative. Lastly, replace the cheese with vegan cheese alternatives. There are so many available now, you will likely be spoilt for choice in any major supermarket.
Make it Allergy Friendly
This Baked Macaroni Cheese recipe is egg and nut free.
Gluten Free: Make the sauce using a gluten free flour. Do not use one with self-raising properties though! Swap in a gluten free pasta. You can get macaroni shaped gf pasta in some places but any shaped pasta will work great. Just be very careful not to overcook it as gf pasta goes mushy very fast.
You can lastly either use gluten free breadcrumbs in place of the panko or make your own by blitzing up your preferred gluten free bread in a processor. Also do make sure that the mustard that you use is gluten free. I understand that some include gluten ingredients.
Dairy Free: Follow the instructions above to make the recipe suitable for vegan diets.
Please note that this recipe may contain other allergens not referred to above and any variations suggested have not been tested unless otherwise stated. For more information regarding any dietary information provided on this website, please refer to my Nutritional Disclaimer.
Equipment Notes for Baked Macaroni Cheese
You can use whichever baking dish that you wish. I tend to err on a larger round pan. Usually either my ceramic pie dish or my straight sided enamel pie pan. You can use whichever kind of dish you prefer providing that it is ovenproof!
A comprehensive list of the equipment used to make this recipe is included in the main recipe card below. Click on any item to see an example. There are no hard and fast rules so many items can be sensibly substituted to achieve the same results.
Get Ahead
This is a brilliant dish to get ahead with. You can make the cheese sauce and pasta up to a couple of days ahead and leave them in the fridge to literally chill. You can then top with the panko and extra cheese just before baking. Realistically you could add the topping beforehand too but you get a better crunch doing it last minute.
One thing to bear in mind is that the dish will take longer to bake straight out of the fridge. I would therefore make sure that it is at room temperature before baking. Baking from chilled will likely result in burnt topping before the innards are piping hot.
Exactly the same rules apply for freezing the unbaked Mac 'N' Cheese. Ideally add the topping once thawed and just before baking or go ahead and freeze the topping too. This would be perfect way to batch cook Macaroni and Cheese. Just freeze in individual portions and bake off as needed.
---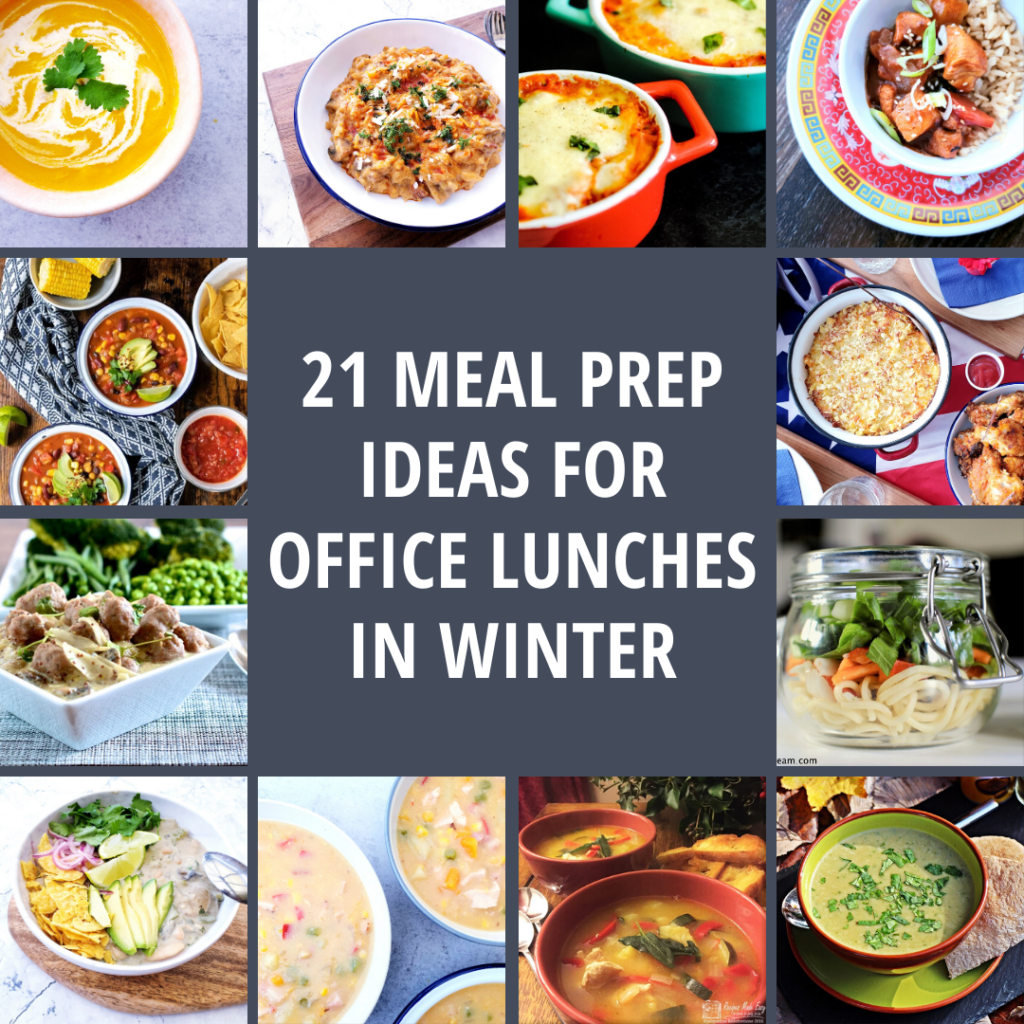 I've included this recipe in my roundup of hot recipes which are ideal to meal prep and then reheat at the office for lunch.
The collection also includes ideas from other top food bloggers as well as advice about how to store, transport and reheat the meals.
---
Leftover Baked Macaroni Cheese
My Baked Macaroni will last in the fridge for a good few days. I like to simply reheat it in the microwave. A perfect lunch at work the next day.
A really cool thing to do with leftover Macaroni Cheese is to deep fry it. Yes you heard me correctly. Deep Fried Macaroni Cheese is a thing!

All you need to do it fully chill the leftovers overnight. Slice it into squares or any shape you please and then coat it with breadcrumbs. The method is exactly the same as for my Scotch Eggs or Onigiri Scallops. Fry my pretties, fry!
Baked Macaroni Cheese Tips
I warm my saucepan whilst I'm waiting for the kettle to boil as this saves a minute or so more than if you put fresh boiled water into a cold pan.
If you are adding vegetables or some meat to the dish, make sure to cook them first and then add to the cheese sauce along with the pasta.
Try not to boil the cheese sauce as it may separate. Not the end of the world but not so attractive to eat texture wise.
It may look like you have far too much sauce to pasta but trust me, once it is baked, you will have the perfect ratio.
When seasoning bear in mind what you are serving this with. I will go much easier on the salt if I'm having it with salty gammon than if I'm adding in some chicken.
Don't forget to let me know in the comments if you try making this recipe – I want to know what you think and if you made any substitutions, how did it turn out?
Still Have Questions?
Simple! Just contact me and I will do my best to help as quickly as I am able. Head over to my Contact Me page, any of my social media channels or post a comment at the bottom of this page and I'll see what I can do.
Pin Baked Macaroni Cheese For Later
Hit one of the share buttons to save this page to your Pinterest boards so you can come back and find it at anytime!
Keep Up to Date
Make sure you SUBSCRIBE to my newsletter and avoid missing out on any of my newest and bonus content. Don't worry, I promise not to spam you or bombard you too often. Plus you'll receive a copy of my FREE 7 Day International Meal Plan!

Also please don't forget to follow me over on my social media channels over at Facebook, Twitter, Instagram and Pinterest. I love to interact with my followers and I'd love you to share my content with your friends too.
More Veggie Recipes
More Cheesy Recipes
The Recipe
Baked Macaroni Cheese
---
Baked Macaroni Cheese is the ultimate American side dish! My basic mac'n'cheese recipe includes a creamy and velvety sauce packed with three cheeses topped with a crunchy panko and mozzarella crust. Its perfect as a side or gussied up with any manner of extras to make a whole feast on its own.
Ingredients
500

ml

Milk

250

g

Macaroni

2

tbsp

Fine Salt

40

g

Salted Butter

40

g

Plain Flour (All Purpose)

1

tbsp

Dijon Mustard

150

g

Double Gloucester Cheese

150

g

Grated Mozzarella

50

g

Cream Cheese

2

tsp

Sea Salt Flakes

50

g

Panko Breadcrumbs

1

tbsp

Olive Oil
Instructions
Turn the oven to 200c or equivalent.

Pop a full kettle on to boil. Pop a large saucepan onto the hob to warm.

Measure 500ml of Milk into a jug.

Weigh 250g Macaroni and add to the pan along with enough boiling water to cover and the pasta and enough extra to come up at least and inch above the pasta line. Add 2 tbsp Fine Salt to the boiling water.

Keep the pasta water boiling and make sure to stir the pasta every now and again whilst making the cheese sauce. Set a timer for the pasta. About 12 minutes. At whatever time the pasta is cooked, turn off the heat and drain. Leave the pasta to sit in a colander.

Meanwhile, pop a medium saucepan onto a medium heat. Add 40g Butter and stir around the pan until melted.

Add 40g Plain Flour and stir until fully combined. Allow to bubble away for a minute.

Add 1 tbsp Dijon Mustard and about 50ml of the milk and stir until thoroughly combined.

The sauce will be very thick and doughy at this point.

Add another 50ml of milk and stir again. Keep repeating with small amounts of milk.

Stir to properly combine and make sure there are no lumps before adding the next batch of milk.

You can start adding 100ml and then 200ml as it feels appropriate until all the milk is combined.

Leave the sauce to simmer gently whilst cutting 150g Double Gloucester into small cubes.

Add the cubed cheese to the sauce along with 50g Grated Mozzarella and 60g Cream Cheese.

Keep stirring the sauce until the cheeses are fully melted and combined.

Taste the sauce and season with 2 tsp Sea Salt Flakes or to your preference.

Add the drained pasta to the sauce and thoroughly combine.

Pour the macaroni cheese into a baking dish.

Combine the remaining 100g Mozzarella, 50g Panko Breadcrumbs and 1 tbsp Olive Oil in a bowl.

Sprinkle the breadcrumb mixture over the top of the macaroni and sauce.

Bake for 20 to 30 minutes until the top is golden brown and bubbly.

Serve the Macaroni Cheese hot.
Notes
Important! If you have adjusted the serving size of this recipe, the cooking time will vary. A larger dish will take longer to cook and a smaller one will take less.
Nutrition (Approx)
Calories:
763
kcal
|
Carbohydrates:
71
g
|
Protein:
33
g
|
Fat:
38
g
|
Saturated Fat:
21
g
|
Cholesterol:
106
mg
|
Sodium:
5376
mg
|
Potassium:
451
mg
|
Fiber:
3
g
|
Sugar:
10
g
|
Vitamin A:
1015
IU
|
Calcium:
631
mg
|
Iron:
2.2
mg
Download my FREE 7 day international meal plan!
Simply subscribe to the Feast Glorious Feast newsletter and I'll send you the link.