This Corned Beef & Potato Bake recipe is my version of Pan Aggie or Panackelty. Its a traditional hot pot style northern UK dish of layered corned beef, potatoes, carrot, bacon and beef stock. Check out my quick and easy version of this classic frugal stalwart and you won't be disappointed!
This post may contain affiliate links. Please refer to my Disclosures Page for more details.
It was a corned beef, potatoes and veg affair with a kind of beef gravy. They called it Pan Haggerty. Now I do love a bit of corned beef but other than in a ketchup ridden sandwich or egg topped hash, I never know what to do with it. (Its also not all that cheap anymore either!)
And so to Google I went but quickly became rather confused. Pan Haggerty is actually a potato and cheese dish from the North East – no meat in sight. What gives?
Further investigations revealed that the Back in Time family were actually eating Panackelty. Also from the North East but much more meatier and up my street. I then learned that the Humber region variation was called Pan Aggie and included bacon. Sold to the bacon fiend from the Humber!
I've renamed this recipe because I've discovered that no one is searching for a "Pan Aggie" recipe. Which is sad. But I'd rather that more people get to find and try it than worry about the title. And so lets call it Corned Beef & Potato Bake. Or casserole, pie or hot-pot!
How to Make Corned Beef Bake – Step By Step Video
A Quick & Easy Layer Bake
This dish is really easy to throw together. Only the onions and bacon require pre-cooking before all the ingredients are layered, the beef stock is added and the whole thing is thrown in the oven to do it's thing and cook for an hour.
A previous version of this recipe had the carrot and potatoes boiled before being layered. I later realised that whilst that kept me busy and doing (I'm not that great at just waiting for things to cook). actually it didn't really save any overall time.
Make Corned Beef Bake into a Feast
I truly believe that you can make any dish into a proper feast! Whether thats a feast for one after work on a Tuesday, a casual feast for four on a Friday evening or a feast for 12 for a special occasion!
Pan Aggie is nearly a Feast in itself! But it does benefit from being served with some extra vegetables! I favour my Garlic Pea Puree or some simply pan fried Tenderstem Broccoli. To truly make it into a feast, I also serve some of my Proper Yorkshire Puddings. If I'm going all out with the veg, I might even throw in some Roast Parsnips.
Don't forget to head over to my Feast Collection pages to find all of my tips and tricks to help you host a fun and stress-free feast. Plus remember to check out my recipe index to create your own awesome Feast!
Ingredients for Corned Beef & Potato Bake
Corned Beef
When I say "corned beef", I am talking about UK corned beef. The kind that comes in a tin with a little key to open it, not the US kind which is a cured brisket and not readily available in the UK. I'm sure it would be delicious made with the US version – just different.
Vegetables
I would recommend using the largest potatoes and carrots possible. This will make the assembly of the dish easier in the long run. I don't mind using waxy or floury potatoes but I do prefer the floury kind for texture.
Stock
Using a rich homemade beef stock is of course the preference here. But realistically, I rarely have any to hand. My preference now is to use a stock pot or stock cubes. Use 1 stock pot for every 2 stock cubes in the recipe as I find that the flavour is very strong.
If you are able to buy good quality beef stock (broth) like it is common in the US, then this is a great option.
Note – this recipe previously specified to use beef stock concentrate but this is no longer available in the UK as Knorr have discontinued it.
Be Flexible
This is a composite dish. You don't really need a recipe as such, more just general guidance.
So if you want to add another veg, just do it. I've added a layer or two of thinly sliced butternut squash before. If you want to add more/less potato or more/less meat or more/less bacon – then do it.

You could even change the corned beef to another meat, This would be an ideal way to use up leftover roast chicken, roast beef or roast pork (use chicken stock instead of beef) and/or leftover veggies from a roast dinner.
The possibilities are endless. I use the basis of my Pan Aggie as a fridge clearance technique much like when I make my chowder!
Make it Vegetarian
You have a couple of options to a make this dish vegetarian. Either use a meat substitute such as quorn (mince would work as well as chunks) or veggie sausages. Or simply up the veg content and leave the meat out entirely.
Swap the bacon for another veggie substitute or just leave it out all together.
I'd stick to root type vegetables such as parsnips, turnips and sweet potatoes. Use a vegetable stock instead of beef and make sure to use a vegetarian cheese.
Make it Vegan
By making the dish vegetarian as suggested above, the dish will likely become vegan by rote.
Saying this, do avoid my Quorn suggestion as this isn't suitable for vegans (as at Oct 2019) but there are many vegan meat substitutes now available to choose from.
Make it Allergy Friendly
This recipe is free from nuts and dairy.
Egg & Gluten Free: This dish should be suitable for those with any of these allergies BUT do check the ingredients of the stock that you use. Having checked, my preferred stock includes both barley (gluten) and egg.
Please note that this recipe may contain other allergens not referred to above and any variations suggested have not been tested unless otherwise stated. For more information regarding any dietary information provided on this website, please refer to my Nutritional Disclaimer.
Equipment Notes for Potato & Corned Beef Layer Bake
A good vegetable peeler will make preparing the veg super quick with minimal waste. You could leave the potatoes unpeeled but I'm not a fan of the skins, especially in dishes like this.
Any ovenproof baking dish or pie dish will do, just use what you have.
A comprehensive list of the equipment used to make this recipe is included in the main recipe card below. Click on any item to see an example. There are no hard and fast rules so many items can be sensibly substituted to achieve the same results.
Get Ahead
You can prepare this dish up to a day ahead of time. I wouldn't however add the stock until just before baking.
You could make the dish and then freeze it, ready to bake. But if I was doing this, I wouldn't actually cook the potatoes and veg. I would recommend leaving them raw, assembling the dish and then freezing. Once thawed, it will need about an hour or so in the oven to cook through.
---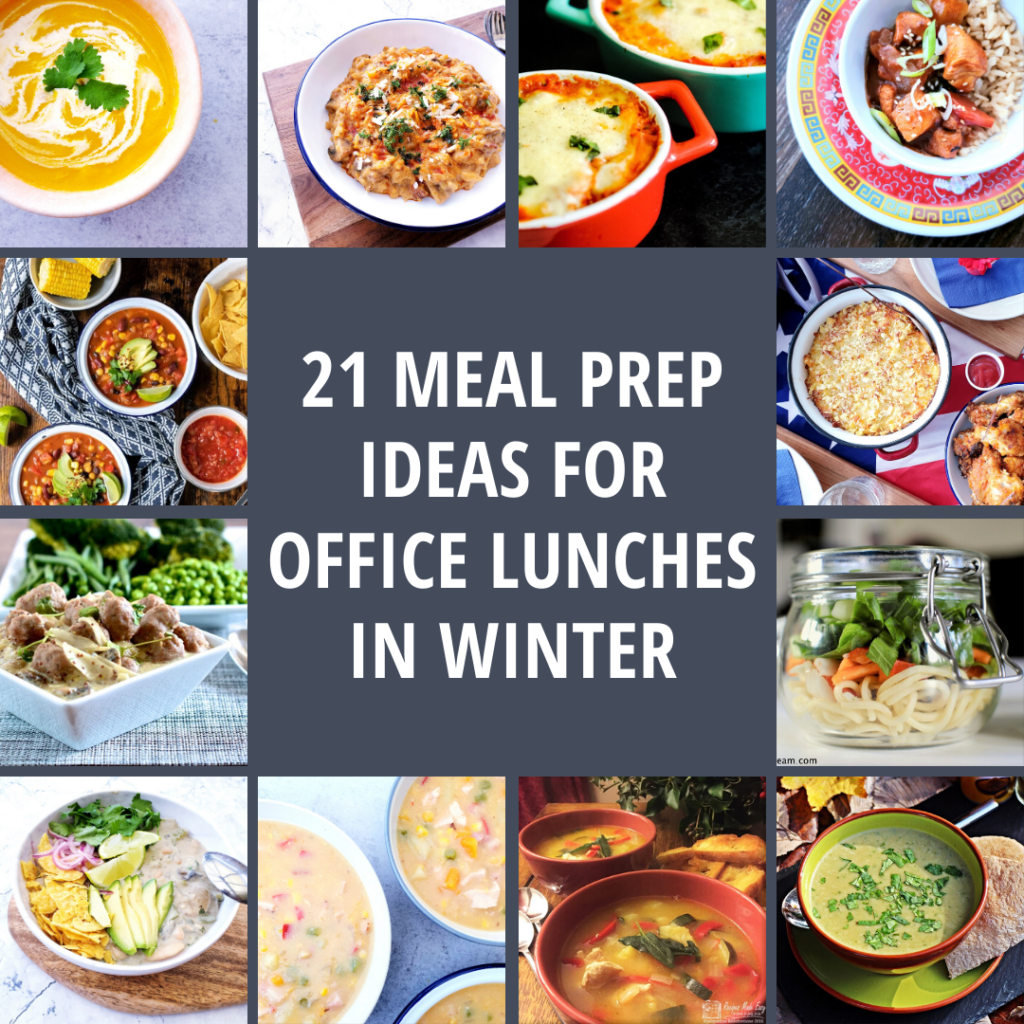 I've included this recipe in my roundup of hot recipes which are ideal to meal prep and then reheat at the office for lunch.
The collection also includes ideas from other top food bloggers as well as advice about how to store, transport and reheat the meals.
---
Leftover Panackelty
I actually love to make this dish to take to the office to reheat for lunch. It reheats in the microwave really well and makes a really good prep-ahead dish.
Leftovers will last around 3 days in the fridge or you can freeze the whole dish or portions to reheat at a later date.
If you are looking for a different texture for your leftovers or want to make a portion go a little further, why not break down the bake, add more beef stock, reheat in a saucepan and make a soup.
Quick Corned Beef & Potato Casserole Tips
This is an all in one dish to an extent but a bit of green veg on the side is quite nice. Maybe a bit of buttered cabbage or tender stem broccoli?
And don't forget a couple of rounds of bread and butter for a true northern tea!
You can precook the veg and potato for a shorter oven cooking time. This is handy if you are prepping in advance and want a quicker cook time later.
Don't forget to let me know in the comments if you try making this recipe – I want to know what you think and if you made any substitutions, how did it turn out?
Still Have Questions?
Simple! Just contact me and I will do my best to help as quickly as I am able. Head over to my Contact Me page, any of my social media channels or post a comment at the bottom of this page and I'll see what I can do.
Pin Corned Beef & Potato Bake (Panackelty) For Later
Hit one of the share buttons to save this page to your Pinterest boards so you can come back and find it at anytime!
Keep Up to Date
Make sure you SUBSCRIBE to my newsletter and avoid missing out on any of my newest and bonus content. Don't worry, I promise not to spam you or bombard you too often. Plus you'll receive a copy of my FREE 7 Day International Meal Plan!

Also please don't forget to follow me over on my social media channels over at Facebook, Twitter, Instagram and Pinterest. I love to interact with my followers and I'd love you to share my content with your friends too.
The Recipe
Corned Beef & Potato Bake (Panackelty) Recipe
---
This Corned Beef & Potato Bake recipe is my version of Pan Aggie or Panackelty. Its a traditional hot pot style northern UK dish of layered corned beef, potatoes, carrot, bacon and beef stock. Check out my quick and easy version of this classic frugal stalwart and you won't be disappointed!
Ingredients
450

g

Onion

1

tbsp

Vegetable Oil

1

tsp

Sea Salt Flakes

225

g

Carrots

-

as thick as possible

800

g

Potatoes

-

as large as possible

225

g

Bacon

340

g

Canned Corned Beef

4

tbsp

Cornflour (Cornstarch)

300

ml

Water

2

tbsp

Beef Stock Cube (Bouillon Cube)

-

or stock pot
Instructions
Prepare the Layers
Put the kettle on to boil and grab a frying pan. Pop the frying pan onto a medium heat.

Preheat the oven to 200c or equivalent.

Slice

450g Onions

into half moons and add to the frying pan with 1 tbsp Vegetable Oil. Also add 1 tsp Sea Salt Flakes to the pan as you start frying.

After the onions are nearly fully softened, use scissors to chop

225g Bacon

into the onion pan. I aim for 8 or so pieces from each rasher – keep them fairly chunky.

Whilst the onions are frying away, peel

225g Large Carrots

and cut into half cm slices. Cut them on a diagonal to make larger slices.

Repeat the process with

800g Large Potatoes

– peel them and cut into half cm slices. Leave them to sit in a bowl of cold water.

Open a 340g Tin Corned Beef and slice the meat into half cm slices.

Once the bacon and onions are cooked through. Remove from the heat and set aside.

Use a little cold water to make a slurry with

4 tbsp Cornflour

. I do this in a measuring jug. Add

300ml Boiling Water

and and stir to combine with

2 Beef Stock Cubes

.
Assemble the Dish
Grease your baking dish and assemble all the prepared ingredients.

Layer the ingredients in the lined baking dish as follows:

1/3 of the Potatoes –> 1/2 the Corned Beef –>

1/2 the Carrots –> 1/2 the Bacon and Onions –>

1/3 of the Potatoes –> The remaining Corned Beef –> The remaining Carrots –>

The remaining Bacon and Onions –> The remaining Potatoes

Carefully pour the beef stock into the dish.

Bake in the oven for 60 minutes until golden and crispy on top. Check that everything is cooked through by inserting a small knife into the centre. There should be no resistance.

Serve hot with a side of greens – it also reheats very well in the microwave.
Notes
Important! If you have adjusted the serving size of this recipe, the cooking time will vary. A larger dish will take longer to cook and a smaller dish will take less.
Please note that the instructions for this recipe were amended on 1 June 2020.
Nutrition (Approx)
Serving:
1
portion
|
Calories:
690
kcal
|
Carbohydrates:
59
g
|
Protein:
26
g
|
Fat:
39
g
|
Saturated Fat:
14
g
|
Cholesterol:
83
mg
|
Sodium:
2698
mg
|
Potassium:
1561
mg
|
Fiber:
8
g
|
Sugar:
9
g
|
Vitamin A:
9418
IU
|
Vitamin C:
74
mg
|
Calcium:
77
mg
|
Iron:
4
mg
Download my FREE 7 day international meal plan!
Simply subscribe to the Feast Glorious Feast newsletter and I'll send you the link.