This is the place to find all my greatest scone recipes in one place! I've even included some scone adjacent recipes and links to some great things to serve on scones including curds, jams and homemade butter. The only difficult part about making delicious homemade scones is going to be choosing which ones!
Big, small, sweet, savoury, cheesy or fruited, there are a tonne of ways to make a scone. I'll be adding to this list over time but I've covered all the classics so far.
Keep scrolling for some scone alternatives and ideas of what to serve with scones. If you haven't spread homemade salted butter on a classic sweet scone, I honestly don't think you've lived life to the fullest yet. So if you aren't sure where to start, start there!
Sweet Scones
The Best Scones Ever is a big claim but I'm ok with it. After years of experimenting, I have finally found the perfect recipe for light and fluffy plain scones that rise perfectly and taste delish – no dry or crumbly scones here! What's more, this is a classic scone recipe with no dried fruit and no faffing.
---
If my plain scone recipe is the best ever plain scone recipe (and it really is), then this must be the Best Fruit Scones Recipe! A small batch recipe with the addition of flavour packed raisins, these are quick and easy to make and bake. Perfect for an afternoon tea, cheeky snack or as part of a wonderful celebration feast!
---
They may be small in stature but these Mini British Scones pack plenty of punch. They're full of flavour and soft and crumbly in all the right places. You can whip them up in barely any time at all as a delicious snack or centrepiece for a cream tea or celebration!
---
Savoury Scones
Look you might just think I'm being big headed but this really is The Best Cheese Scones Recipe. They're delightfully crispy on the outside, beautifully soft in the centre and packed to the brim with cheese. Try them once and I know you'll agree!
---
Similar to Scones
American Biscuits are a Southern US classic. They're effectively savoury buttermilk scones that are flaky rather than crumbly & make an excellent side or breakfast. Ideally served warm and smothered with butter, I can't stop eating them!
---
Things to Serve on Scones
Homemade Butter is a revelation and I just can't stop telling people how awesome it is. Or how ridiculously easy it is to make. It even works out cheaper than buying similar butter and takes 10 minutes tops. You have to try this!
---
All the recipes and all the extra information you could possible need to help you make the most out of my collection of fruit curd recipes.
---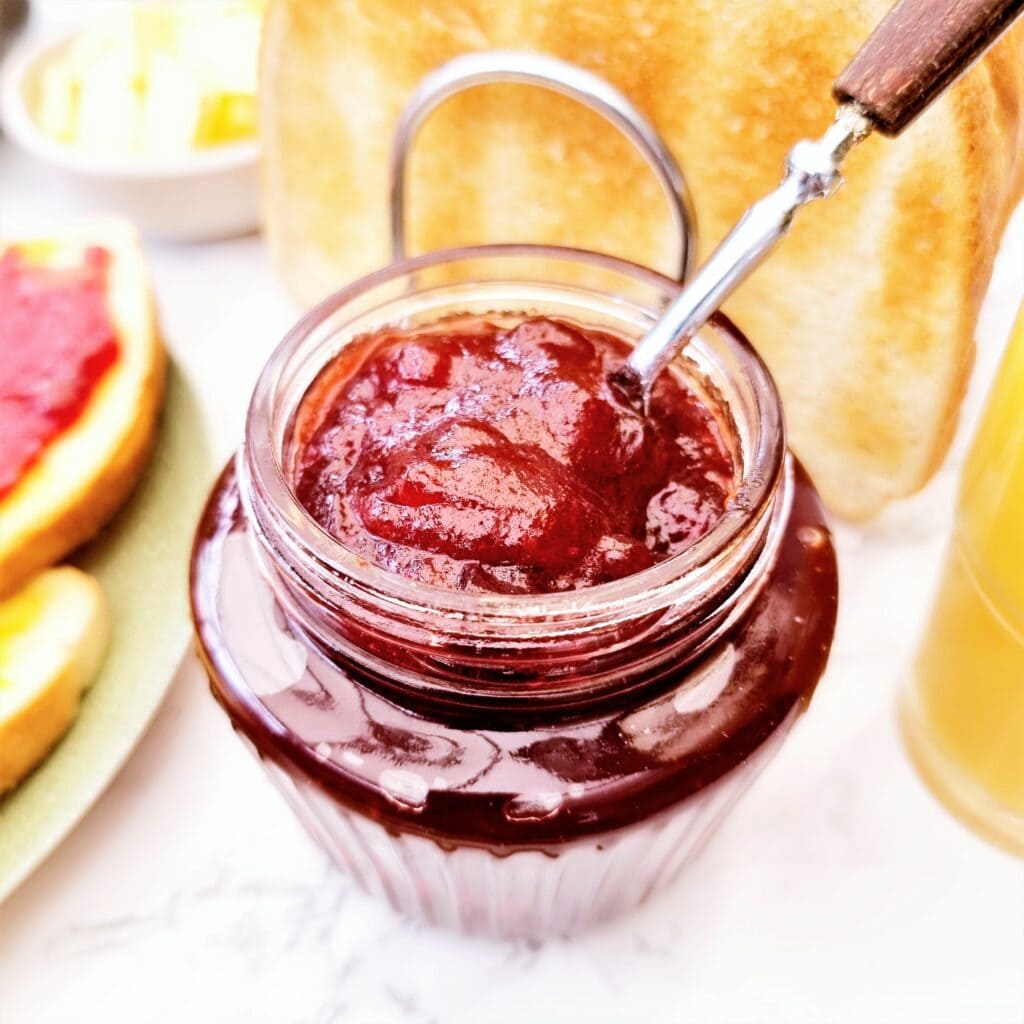 ---
So now tell me what you favourite scone recipes are!
Pin All the Best Scone Recipes For Later
Hit one of the share buttons to save this page to your Pinterest boards so you can come back and find it at anytime!
Keep Up to Date
Make sure you SUBSCRIBE to my newsletter and avoid missing out on any of my newest and bonus content. Don't worry, I promise not to spam you or bombard you too often. Plus you'll receive a copy of my FREE 7 Day International Meal Plan!

Also please don't forget to follow me over on my social media channels over at Facebook, Twitter, Instagram and Pinterest. I love to interact with my followers and I'd love you to share my content with your friends too.