These super easy to make Chutney and Cheese Sausage Rolls combine the classic British flavours of cheese and pickle or chutney with the tastiest pastry snack in town. You simply can't go wrong, especially with my simple step-by-step instructions and all the tips you could ever need!
This post may contain affiliate links. Please refer to my Disclosures Page for more details.
I'm always looking for the next flavour combo that I add to a simple sausage roll. Cheese and chutney was a no brainer, especially when sausage rolls are so popular around the festive season. This recipe is basically boxing day in a roll – perfect buffet fodder and totally delicious.
You might notice that I've mentioned cheese and pickle as well as cheese and chutney. When I say pickle, I am of course referring to Branston pickle and the like. And they really can be used interchangeably for this recipe.
If you're wondering about the difference between a chutney and a pickle, I'll briefly explain. A chutney is cooked and soft, a pickle is raw and has a bit of crunch. Branston is a thick and saucy kind of pickle – please don't try and spread cornichons or dill pickles on the pastry – that will not end well.
How to Serve Cheese and Chutney Sausage Rolls
I love to eat any sausage roll almost straight out of the oven – usually burning my mouth in the process. These ones are especially hazardous because of the sugar in the chutney getting extra hot, not to mention molten cheese. But nearly straight out of the oven is still glorious.
But as with all sausage rolls, they are equally as delicious served at warm or at room temperature.
As for when to serve them, the options are practically endless. From buffets to lunchboxes, picnics to elevenses, they are welcome pretty much everywhere. They're also ideal for adding a savoury option to an afternoon tea. And like I've included in the images here, the perfect addition to a ploughman's style lunch.
Ingredients for Puff Pastry Cheese & Chutney Sausage Rolls
Pastry
I've made this recipe with puff pastry but it could just as easily be made with shortcrust pastry. I do sometimes make my own puff pastry from scratch which is just delicious. But I imagine that you will probably use shop bought ready rolled sheets.
Over time I've realised that with shop-bought pastry that I like the good stuff. After years of buying the supermarket own-brand versions, I finally realised that the jus-rol brand pastry is actually much better and worth the extra cost.
The all-butter version the best still. So if you can go branded (look for when its on offer), please do. And if you can't – any pastry is better than no pastry!
Sausage meat
I always suggest buying good sausages, removing the skin and then using the innards when cooking with sausage. Unless you have a great butcher that sells their actual sausage meat loose, this is the way to get the best quality.
The other benefit is that you can buy a much bigger range of flavoured and seasoned sausages. Whereas pre-packed sausage meat is usually plain.
My preference will always be Lincolnshire sausage. It's nicely seasoned with sage and has absolutely nothing to do with the fact I'm from North East Lincs, promise!
Chutney
Use your favourite – or a pickle like Branston. I used my current favourite Blackberry Chutney and my god they were good.
You need to spread the chutney thin and evenly across the pastry. So if yours has quite large chunks, you may want to mush it down with a fork. If it is too cold to spread well, pop it in the microwave for 5 to 10 seconds.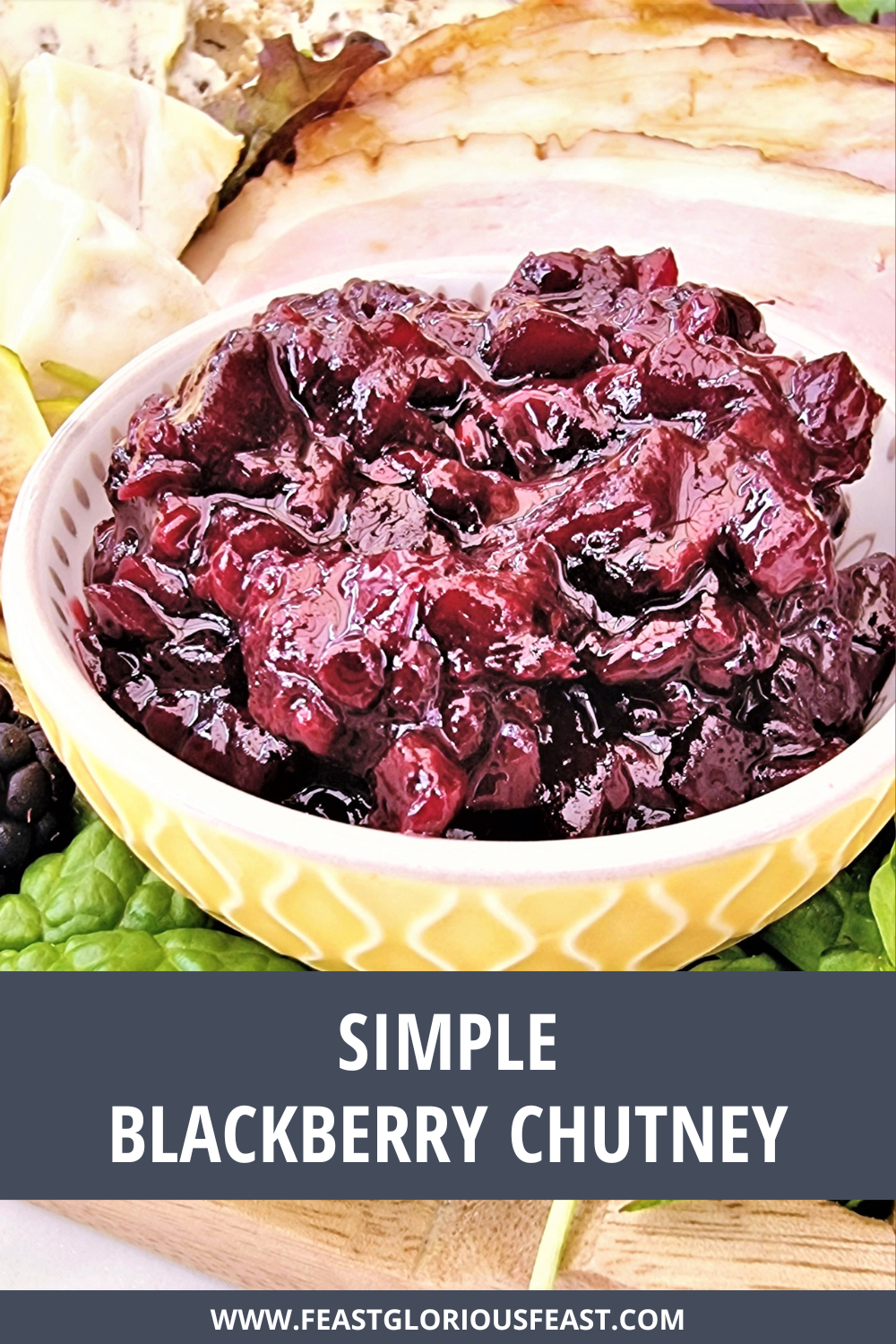 Cheese
In the recipe I have simply specified "grated cheese". It doesn't matter if you buy it ready grated or grate it yourself.
It also doesn't matter what kind of grated hard cheese you use as long as you like the flavour. In the images on this post I used a 70/30 mix of mature cheddar and red Leicester. I'm a big fan of coloured cheeses for something like this – the red colour of the red Leicester adds a little something to the presentation and I love the flavour.
You can go for more heavily flavoured cheeses like spicy mexicana. But have a think about what kind of sausage meat you're pairing it with – I'm not sure mexicana would go too we with a pork and apple sausage, etc
Be Flexible
There are lots of various ways you can vary this recipe. There are 5 main ways:
The pastry
The sausage meat
The chutney
The cheese
The size
I've pretty much made suggestions for all these options throughout the post. As for varying the size, this is pretty simple – cut larger or smaller rolls as you wish.
The pastry is cut a little differently to make Mini Sausage Rolls – you can follow the picture and instructions in that recipe but with these fillings. The same is true to make a Giant Sausage Roll but the other end of the scale.
Make it Vegetarian or Vegan
To make vegetarian cheese and chutney sausage rolls you can use any vegetarian sausage in place of the pork sausage meat. But for a dedicated veggie packed filling, check my Vegetarian Sausage Rolls with Puff Pastry, use that filling and add the cheese and chutney.
To make vegan cheese and chutney sausage rolls the same deal applies. Follow this recipe including using vegan sausage in my Greggs Copycat Vegan Sausage Rolls recipe and add a vegan cheese substitute and the chutney.
Make it Allergy Friendly
This recipe is free from nuts (check your chutney however, some could easily contain nuts).
Gluten Free Cheese and Chutney Sausage Rolls
To make these sausage rolls gluten free, you need to switch the pastry for a gluten free option. This is really quite easy to get hold of now, even in ready rolled form. If you can't find it in the chiller section, check the freezers.
You must also be careful to check the other ingredients for gluten. Many sausages nowadays are made gluten free as standard but not all by any means. So you must make sure you check the label or ask the butcher.
Dairy Free Cheese and Chutney Sausage Rolls
The vast majority of commercial pastry is actually vegan and therefore dairy free. Although you do need to avoid the all butter varieties and check the ingredients to be sure.
The cheese is therefore the main substitution needed here. Dairy free and plant based cheeses are everywhere now, including ready grated versions so this shouldn't be hard to source.
Egg Free Cheese and Chutney Sausage Rolls
There is no egg in this recipe with the exception of the wash. You can easily use milk or cream instead.
Please note that this recipe may contain other allergens not referred to above and any variations suggested have not been tested unless otherwise stated. For more information regarding any dietary information provided on this website, please refer to my Nutritional Disclaimer.
More Sausage Roll Recipes
You can now find all of my sausage roll recipes in one place. Plus I've included a few extra bonus sausage based recipes too!
Equipment Notes for Chutney & Cheese Sausage Rolls
If I am rolling out pastry, I use a Wooden Board and my favourite heavy marble Rolling Pin. I find that a heavy pin does a half the hard work for me.
A good set of various sized Baking Trays is essential in any kitchen. I make sure to use a larger tray than I think I need when working with puff pastry. This gives it space to expand without bumping into its neighbour.
A Silicone Pastry Brush is a small but vital part of my kitchen equipment. They're super inexpensive and much better to use than the old fashioned bristle variety. Mostly I just find them much easier to clean.
A comprehensive list of the equipment used to make this recipe is included in the main recipe card below. Click on any item to see an example. There are no hard and fast rules so many items can be sensibly substituted to achieve the same results.
Get Ahead
Sausage rolls are perfect for making in advance.
You can make and keep them for a couple of days in the fridge until you need to bake them. Just made sure they are covered well.
If you want to prepare them even further ahead you can freeze them. The best way to do this is to free freeze them on a tray then move them to a bag or box once totally solid.
You can bake them from frozen, just reduce the oven temperature and increase the cooking time and bake until they're lovely and golden. You can also allow them to thaw and bake as normal.
It is quite difficult to freeze them with the cheese on top so adding the egg wash and cheese garnish before baking is the best idea.
The last option is to bake then freeze. You can eat them as soon as they are thawed or reheat them.
Leftover Sausage Rolls
I'm not overly sure that there is such a thing as a leftover sausage roll. But if this is an affliction that you suffer with, you could freeze them for another time. Or reheat them and turn them into a meal with some chips and baked beans (no really).
Alternatively they'll last a good 5 days in a airtight container in the fridge – I'm sure they'll get eaten!
Cheese & Chutney Sausage Roll Tips
Make sure your pastry is cold. It needs to be slightly warm to unroll without cracking but if you feel like it is too soft, put it back into the fridge flat for a few minutes.
Wetting your hands with cold water will help when handling the sausage meat – it won't stick to you.
Stretch the underside of the pastry if you need to. This is fine to do to make sure that the seal is secure. Make sure to follow the instructions in the recipe to seal the seam. It might seem like a faff but it takes no time at all.
Don't forget to let me know in the comments if you try making this recipe – I want to know what you think and if you made any substitutions, how did it turn out?
Still Have Questions?
Simple! Just contact me and I will do my best to help as quickly as I am able. Head over to my Contact Me page, any of my social media channels or post a comment at the bottom of this page and I'll see what I can do.
Pin Chutney & Cheese Sausage Rolls with Puff Pastry For Later
Hit one of the share buttons to save this page to your Pinterest boards so you can come back and find it at anytime!
---
Keep Up to Date
Make sure you SUBSCRIBE to my newsletter and avoid missing out on any of my newest and bonus content. Don't worry, I promise not to spam you or bombard you too often. Plus you'll receive a copy of my FREE 7 Day International Meal Plan!

Also please don't forget to follow me over on my social media channels over at Facebook, Twitter, Instagram and Pinterest. I love to interact with my followers and I'd love you to share my content with your friends too.
The Recipe
Chutney & Cheese Sausage Rolls with Puff Pastry
---
These super easy to make Chutney and Cheese Sausage Rolls combine the classic British flavours of cheese and pickle or chutney with the tastiest pastry snack in town. You simply can't go wrong, especially with my simple step-by-step instructions and all the tips you could ever need!
Ingredients
320

g

Puff Pastry

450

g

Pork Sausage Meat

4

tbsp

Chutney -

or pickle

125

g

Grated Cheese (Shredded Cheese)

-

split

1

Egg
Instructions
Line a large baking sheet with parchment or a silicone mat.

Roll

320g Puff Pastry

out on a floured surface to about 0.25 inch thickness. Or unroll a sheet of ready rolled pastry.

Cut the sheet into half lengthways with a sharp knife.

Skin enough sausages to get

450g Pork Sausage Meat

. Or if using ready prepared sausage meat, split it into two and form each half into a long sausage.

Spread

4 tbsp Chutney

evenly along the bottom half of each pastry strip. Make sure to go right to the ends.

Sprinkle

100g Grated Cheese

over the chutney – again keep it as even as possible along the whole length of both pieces of pastry.

Place the sausagemeat around ⅔ of the way along each pastry strip. Make sure it reaches from end to end. You can mould the sausage meat into the right shape as you go. Try to keep it as even as possible so that it cooks nice and evenly.

Beat 1 Egg in a small bowl. Use a pastry brush to cover the large side of exposed pastry.

Start to roll the pastry around the sausage meat starting with the unwashed smaller top section. Keep the pastry nice and tight to the sausage meat.

Continue to roll until the meat is totally sealed. You may need to stretch the pastry a little as these are well filled rolls.

Wet your finger a little and gently press along with pastry seam – this will allow the pastry to meld together and reduce the likelihood of the pastry coming apart as it cooks. Make sure the rolls are positioned seam side down from this point on.

Use a sharp knife to trim off the very ends of each roll. Cut each roll in half. You can continue to cut each roll separately or line them up for the next cuts.

Still using the sharp knife, cut each of the 4 rolls into 3 pieces. I mark the cuts out to make sure I am cutting in the right place.

Move the rolls to the lined baking tray and wash all over the top and sides with more of the beaten egg. Don't wash the ends with the exposed sausage meat.

Sprinkle

25g Grated Cheese

over the top of the rolls. Spend a moment and go slowly – try not to lose too much to the baking tray and keep it piled on top of the pastry.

Bake for

15 to 20 minutes

– until the pastry is golden all over.

Allow to cool a little before digging in or move them to a rack to cool fully.
Nutrition (Approx)
Calories:
304
kcal
|
Carbohydrates:
15
g
|
Protein:
10
g
|
Fat:
22
g
|
Saturated Fat:
8
g
|
Polyunsaturated Fat:
3
g
|
Monounsaturated Fat:
10
g
|
Trans Fat:
0.1
g
|
Cholesterol:
51
mg
|
Sodium:
370
mg
|
Potassium:
125
mg
|
Fiber:
0.4
g
|
Sugar:
3
g
|
Vitamin A:
153
IU
|
Vitamin C:
1
mg
|
Calcium:
83
mg
|
Iron:
1
mg
Download my FREE 7 day international meal plan!
Simply subscribe to the Feast Glorious Feast newsletter and I'll send you the link.