Crispy Chocolate Cornflake Cakes are one of the simplest treats to put together. Turn them into Easter nests by adding mini chocolate eggs for a cute Easter treat or top with your favourite chocolates for a year-round treat. Ideal to make with kids but entirely appropriate for adults too!
This post may contain affiliate links. Please refer to my Disclosures Page for more details.
This is easily one of the first things I ever baked solo. Along with Victoria Sponge Cakes and Butterfly Cakes which were another go to. I was 6 when I got a kid cookbook with a "crispy crackles" recipe in it and I never looked back (I was a bit of an independent overachiever of a kid!
This no-bake recipe is ideal for making with children. And when they're vaguely competent, something for them to make on their own. Really little kids can at the very least help with smashing up the chocolate, putting the paper cases in the tin and adding the toppings. And probably licking the spoon too.
How to Make – Step By Step Video
After a hiatus of making them which was far too long, I've recently revived the recipe, made a few adjustments and started adding other decorations on top. Here I'm sharing my Mini Easter Egg version. But the options for toppers are really quite endless and they don't need to be reserved for Easter and spring.
I find many recipes for both chocolate cornflakes and rice crispie cakes to be too dark or too sweet and more often than not, far too hard. I think cornflakes will always be a little softer than their rice crispie sibling – there is simply more room left between the flakes so the whole thing has a little more give.
How to Serve Crispy Chocolate Cornflake Cakes
Ideally at room temperature. Unless your room temperature is very hot in which case a little bit less. In a temperate kitchen, chocolate nests do not need to be kept in the fridge.
But if you must, take them out a little before you want to eat them. Whilst they will never harden in a ridiculous way, they are nicer to eat when soft and yielding.
They are great for throwing in a lunchbox, a cheeky treat with a cup of tea or as a dessert. I don't think Easter would be Easter without something of this ilk around.
Make Chocolate Cornflake Cakes into a Feast
I truly believe that you can make any dish into a proper feast! Whether thats a feast for one after work on a Tuesday, a casual feast for four on a Friday evening or a feast for 12 for a special occasion!
Chocolate Cornflake Cakes are really a stand alone type of food. A treat to steal straight from the box for with a cup of tea. But don't get me wrong. A cornflake crackle and a cup of tea can be a feast in itself. A feast is appreciating the meal in front of you and not about variety or quantity after all.
Ingredients for Chocolate Cornflake Nests
Chocolate
I don't use anything fancy. In fact I use really cheap chocolate as a general rule. What i don't use is cooking chocolate. This is what we used to buy when I was a kid and to be honest, its a bit nasty with an aftertaste that no one wants.
As mentioned, I have written the recipe using a 50/50 split of dark and milk chocolate. After much experimenting, I really do think this is the right balance to satisfy all ages. This simply isn't the time to crack open a single estate 85% cocoa Venezuelan chocolate.
Sea Salt Flakes
Salt in a sweet dish?! Yes. Most sweet dishes benefit from a little hit of salt one way or another. This recipe only uses a tiny touch but it makes a world of difference to the overall flavour. Please don't be tempted to leave it out.
If you can't use sea salt flakes and use regular table salt instead, make sure to halve the quantity in the recipe.
---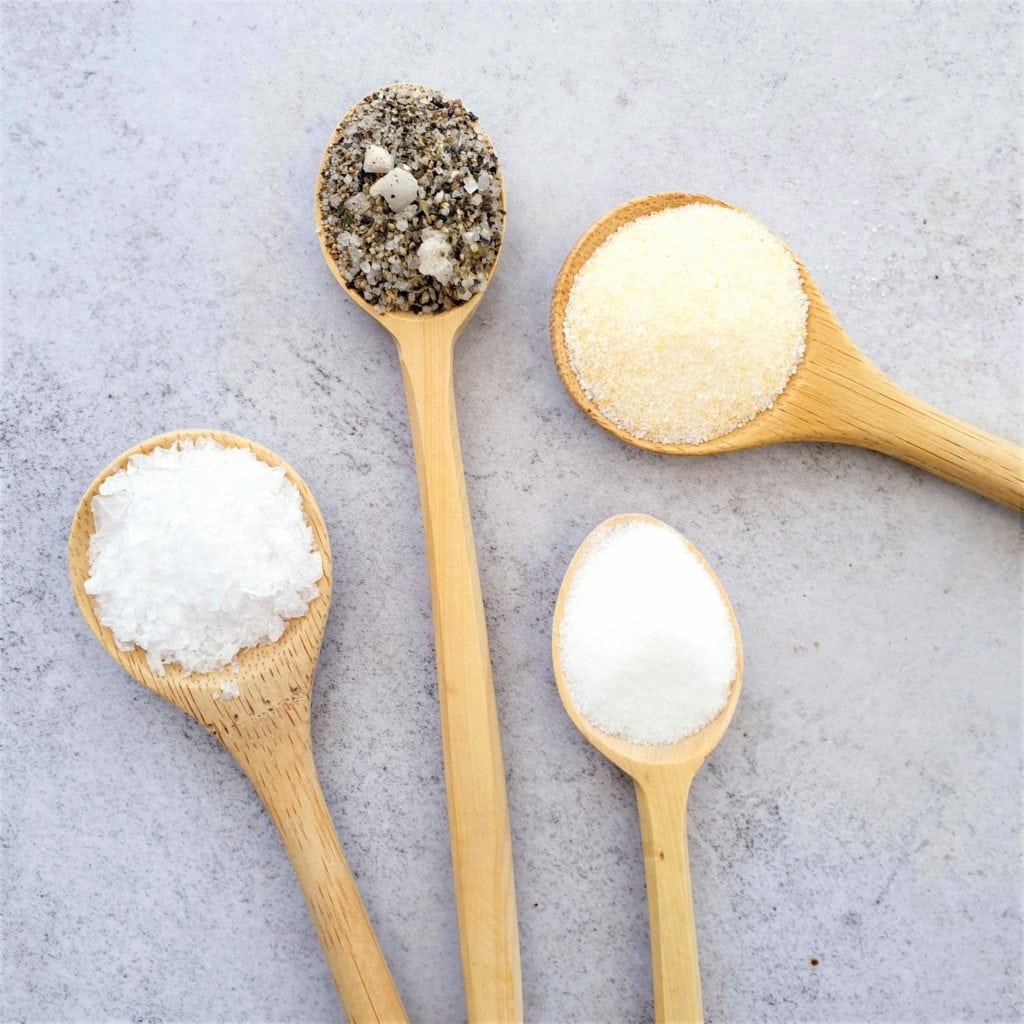 For the lowdown on using salt to properly season and enhance the flavour of your food, check out my Ultimate Guide on How to Use Salt.

There is guidance about which salt to use when, salt alternatives, using salt when baking and even what to do if you add too much salt!
---
Golden Syrup
A uniquely British ingredient that I really wouldn't want to live without! It not only adds a sweetness to the recipe but has a texture which keeps the whole thing nice and soft.
If you aren't able to get hold of golden syrup, you can substitute high fructose corn syrup or agarve syrup. Maple syrup doesn't have the right consistency and the flavour is too pronounced. Runny honey would however be the best alternative which you can switch 1:1 in the recipe.
Cornflakes
Use any you like. You do not need to splash out on Kellogg's Cornflakes for this recipe. But please do not go off piste. Honey nut cornflakes or Special K are not in the spirit of things! Please don't even start me on branflakes – just no ok, this is not a "health food"!
Mini Chocolate Eggs
I have used Galaxy Enchanted Eggs in the version of the recipe that I have photographed for this post. They are coated with a rose gold lustre which I think makes them look rather quite classy.
But you can use whichever mini eggs you prefer. It is very difficult to go wrong with the old school pastel coloured Cadbury Mini Eggs. For any slightly less mini eggs, you could use just one per treat rather than the 3 minis.
Be Flexible
Whilst I do strongly urge you to use an even mix of dark and milk chocolate, you can use more of one or the other (or all of one or the other) if you really prefer.
There isn't much else to vary apart from anything you want to pop on top making the corn flake treats into a nest. You can keep things on the mini side with any of the myriad of chocolate eggs which are around at Easter time.
Or you can make them into Christmas Cornflake Cakes and top them with a Lindt truffle, Ferrero Rocher or another festive treat. Or just leave them toppingless!
It is possible to make a larger round or rectangle cake. Just pack the mixture into a larger pan. Make sure that the mixture comes up at least 3cm against the sides of the pan. Lining the tin would also be a very good idea.
Vegetarian or Vegan Crispy Cornflake Cakes
Cornflake nests are naturally vegetarian.
To make this treat vegan, you will need to use a vegan butter alternative and vegan chocolate. The other ingredients are already suitable.
Are Cornflake Cakes Allergy Friendly?
This recipe is egg and nut free.
Gluten Free: Cornflakes are not gluten free as they contain malt flavouring. But there are many varieties now readily available which are gluten free. So if this is a requirement, avoid the Kellogg's cornflakes and check the ingredients.
Dairy Free: Replace the chocolate and butter with a dairy-free/vegan versions.
Please note that this recipe may contain other allergens not referred to above and any variations suggested have not been tested unless otherwise stated. For more information regarding any dietary information provided on this website, please refer to my Nutritional Disclaimer.
Equipment Notes for Chocolate Cornflake Cakes
The main things you need are a muffin tin and paper cake cakes. You can use reusable silicone cases if you have them.
Other than that, you simply need some kind of mixing bowl to melt and mix the ingredients in. A microwave will make things extra quick otherwise you will want to use a saucepan on the hob.
As with pretty much all baking and cooking recipe, measuring scales are really essential.
A comprehensive list of the equipment used to make this recipe is included in the main recipe card below. Click on any item to see an example. There are no hard and fast rules so many items can be sensibly substituted to achieve the same results.
Get Ahead
These Cornflake Crispies can be make at least a week ahead of time. They keep ridiculously well in a sealed container.
The actual cooking process is so quick and easy, there isn't really a place where you would want to stop the process and continue.
Leftover Cornflake Cakes
Just keep eating them!
Or, and this is a little bit out there, you could break them up into smaller chunks, pour on cold milk and eat them like breakfast cereal. I do enjoy irony.
If you have more cornflakes and chocolate to use up but want to do something a little different with them, you could raid your pantry and make my Popcorn Snack Mix!
Chocolate Cornflake Cakes Tips
Heat the chocolate, syrup and butter in short bursts making sure to mix it in between. Sometimes chocolate can come out of the microwave looking like it isn't melted at all but 2 seconds of stirring later and it turns out to be fully melted!
I know it looks like too many cornflakes and that the chocolate will never cover them in a million years. But just keep stirring. Make sure to scrape all the chocolate up from the bottom of the bowl. It will combine!
Work quite quickly. You don't need to panic but you do what the mix in their liners before the chocolate sets again. For the same reason, don't dilly dally putting the mini eggs on top or they won't attach and just fall off!
Don't forget to let me know in the comments if you try making this recipe – I want to know what you think and if you made any substitutions, how did it turn out?
Still Have Questions?
Simple! Just contact me and I will do my best to help as quickly as I am able. Head over to my Contact Me page, any of my social media channels or post a comment at the bottom of this page and I'll see what I can do.
Pin Crispy Chocolate Cornflake Cakes For Later
Hit one of the share buttons to save this page to your Pinterest boards so you can come back and find it at anytime!
Keep Up to Date
Make sure you SUBSCRIBE to my newsletter and avoid missing out on any of my newest and bonus content. Don't worry, I promise not to spam you or bombard you too often. Plus you'll receive a copy of my FREE 7 Day International Meal Plan!

Also please don't forget to follow me over on my social media channels over at Facebook, Twitter, Instagram and Pinterest. I love to interact with my followers and I'd love you to share my content with your friends too.
More Simple Sweet Bakes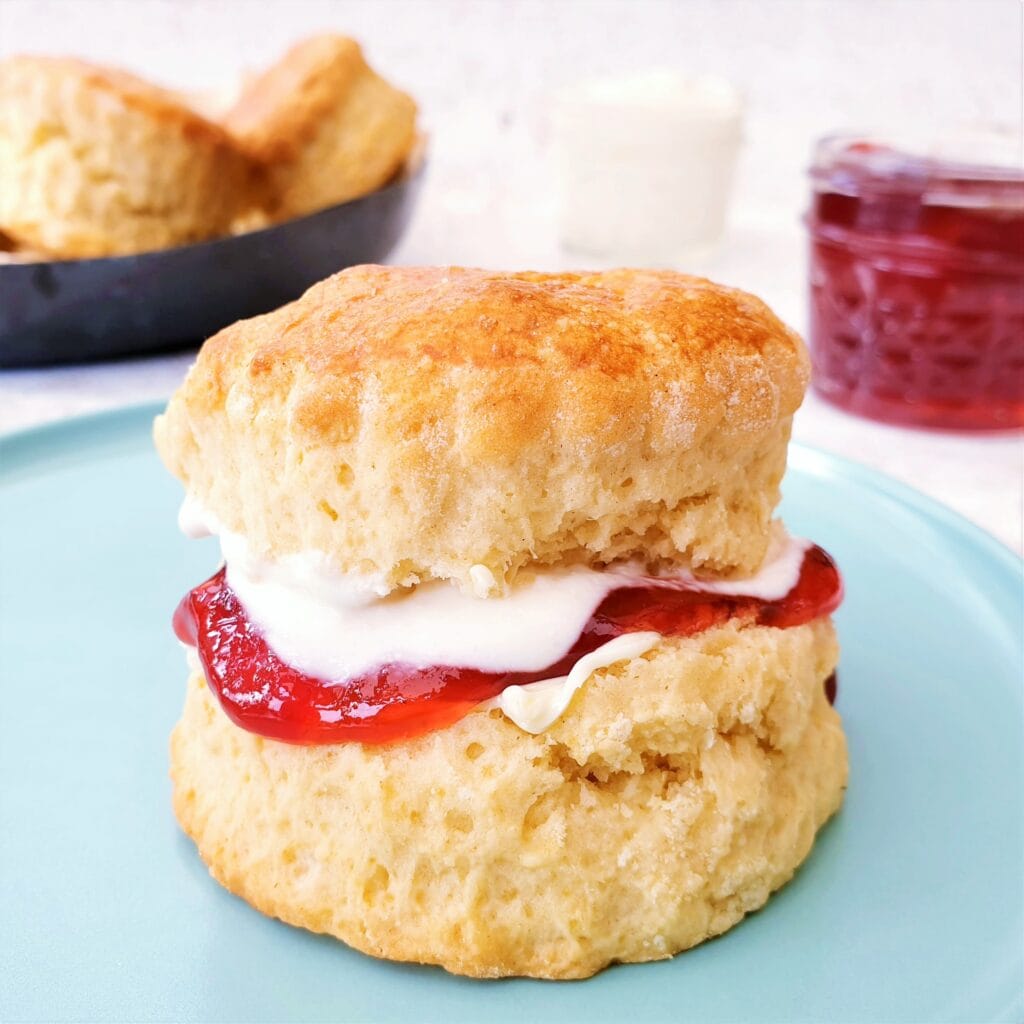 The Recipe
Crispy Chocolate Cornflake Cakes Recipe
---
Crispy Chocolate Cornflake Cakes are one of the simplest treats to put together. Turn them into Easter nests by adding mini chocolate eggs for a cute Easter treat or top with your favourite chocolates for a year-round treat. Ideal to make with kids but entirely appropriate for adults too!
Ingredients
100

g

Salted Butter

60

g

Golden Syrup

100

g

Milk Chocolate

100

g

Dark Chocolate (Bittersweet)

¼

tsp

Sea Salt Flakes

160

g

Cornflakes

-

gluten free if needed

36

Chocolate Mini Eggs

-

optional
Instructions
Cut

100g Salted Butter

into cubes or slices and add to a large mixing bowl (or large saucepan).

Measure

60g Golden Syrup

directly into the butter bowl.

Break up

100g Milk Chocolate

and

100g Dark Chocolate

into chunks and add to the butter and syrup.

Melt the chocolate etc in the microwave or on a low heat on the hob. Use 30 second then 10 second blasts in the microwave, stirring thoroughly after each blast.

Once melted, stir in

¼ tsp Sea Salt Flakes

.

Add

160g Cornflakes

to the melted chocolate.

Keep stirring until all the cornflakes are coated in the melted chocolate mix. It will look and feel at though there isn't enough chocolate to coat all the cornflakes. But I promise you there are!

Just keep mixing, making sure to scrape the bottom of the bowl with the spatula.

Line a muffin tin with paper muffin liners. Spoon in the mix to fill each case. Gently press the mix down into the cases.

Optional decoration for Easter – Take

36 Chocolate Mini Eggs

and add 3 to the top of each cornflake cake. Push them down into the chocolate a little so they stick.

Leave the cakes in a cool place (the fridge if they'll fit) for at least an hour or until they are able to be picked out of the paper cases without falling apart.

Enjoy!
Notes
Please note that the nutrition information provided does not include the optional mini chocolate eggs.
Nutrition (Approx)
Serving:
1
cake
|
Calories:
215
kcal
|
Carbohydrates:
24
g
|
Protein:
2
g
|
Fat:
13
g
|
Saturated Fat:
8
g
|
Cholesterol:
18
mg
|
Sodium:
208
mg
|
Potassium:
106
mg
|
Fiber:
2
g
|
Sugar:
12
g
|
Vitamin A:
446
IU
|
Vitamin C:
3
mg
|
Calcium:
11
mg
|
Iron:
5
mg
Download my FREE 7 day international meal plan!
Simply subscribe to the Feast Glorious Feast newsletter and I'll send you the link.