These Chocolate Chip Flapjacks are soft, chewy and jam packed full of chocolate. Not to be confused with American flapjacks which are actually pancakes, these British style oat bars are full of beautiful golden syrup flavour. Plus they're a one bowl wonder and super quick and easy to make.
This post may contain affiliate links. Please refer to my Disclosures Page for more details.
I've been trying to re-perfect my flapjack recipe for years. When I was much younger I had it nailed. But then I didn't make them for another 15 years and one of the two cookbooks that I used to combine recipes from has been lost to the mists of time. So after a lot of experimenting, I've finally got the recipe down again. Actually its almost certainly much better than when I was 10!
I was aiming for a very specific kind of flapjack – namely a lovely soft unctuous one. So many homemade flapjacks are dry as heck and often hard on the teeth. And I am just not into that. To my mind, a good flapjack should hold together when cut but melt in the mouth when bitten.
I also want my flapjacks to taste buttery and with a pronounced golden syrup flavour. An absolute essential ingredient of the genre as far as I'm concerned. I experimented with using brown sugar which many recipes use but I just didn't like how the caramel flavours battled with the syrup.
I also tried many recipes which only used a minimal amount of golden syrup – maybe 1 or 2 tbsp for a whole batch of 12. All that did was make them a tiny bit chewier than they otherwise would have been. But it did nothing for the flavour. So I've opted for the syrup to be a main ingredient and a main flavour. And its fabulous!
How to Serve Flapjacks
Flapjacks are a great all round snack or dessert option. Eaten just as they are out of the cake tin, they're ideal for picnics, buffets, lunchboxes or as an after school (or work) snack. Or just munching on when you need a sweet treat at anytime.
But I also love to warm them slightly and eat as a dessert. The chocolate in this chocolate chip version melts and is just gorgeous. All they need is 20 to 30 seconds in the microwave.
I recently served them warm with fresh strawberries and whipped cream which was rather decadent and delicious. In the winter I serve them with lashings of custard just like I used to have for school dinner desserts.
Ingredients for Chocolate Chip Flapjacks
What Oats Are Best For Flapjacks?
I spent a lot of time looking for the answer to this question. I have bought and experimented with a lot of different oats to come to the conclusion that "porridge oats" are the ones to use.
The array of slightly different names of the oats available in shops is nothing short of baffling. In the UK they can be separated into two broad categories; rolled oats and porridge oats.
Rolled oats are as the name suggests, oats that are steamed and then rolled flat. This gives them a larger flat texture. When I made flapjacks with these, there was just too much oat and not enough of the oat covered in the butter and sugar. I found them overly dry in texture and they fell apart.
Steel cut oats are another variety that is common in the US. These are smaller, nuttier and chewier. They can be used to make porridge but I don't find they make great flapjacks as the texture is too fine.
Porridge oats are not flattened but are often cut into smaller pieces so that they cook more quickly. They're not too small however and they are the perfect texture for beautifully chewy flapjacks.
You should also avoid any oatflake type option. Readybrek would be the most common variety of this. These are basically shredded oats which are designed to make a much smoother porridge. The texture is all wrong for flapjacks and you'll end up with a paste.
Golden Syrup
Golden syrup is a uniquely British product and has a distinct rich and sweet flavour. It really is essential to making flapjacks. It is often called treacle in the UK despite treacle being a distinctly different product, albeit also produced and sold by Tate & Lyle.
Golden syrup is available around the world. It is more rare in the US but I have it on good authority that the International/British section of any major grocery store will stock it. Or it can be ordered online.
It is worth seeking out and stocking up. You can then make some of my other classic British recipes using it!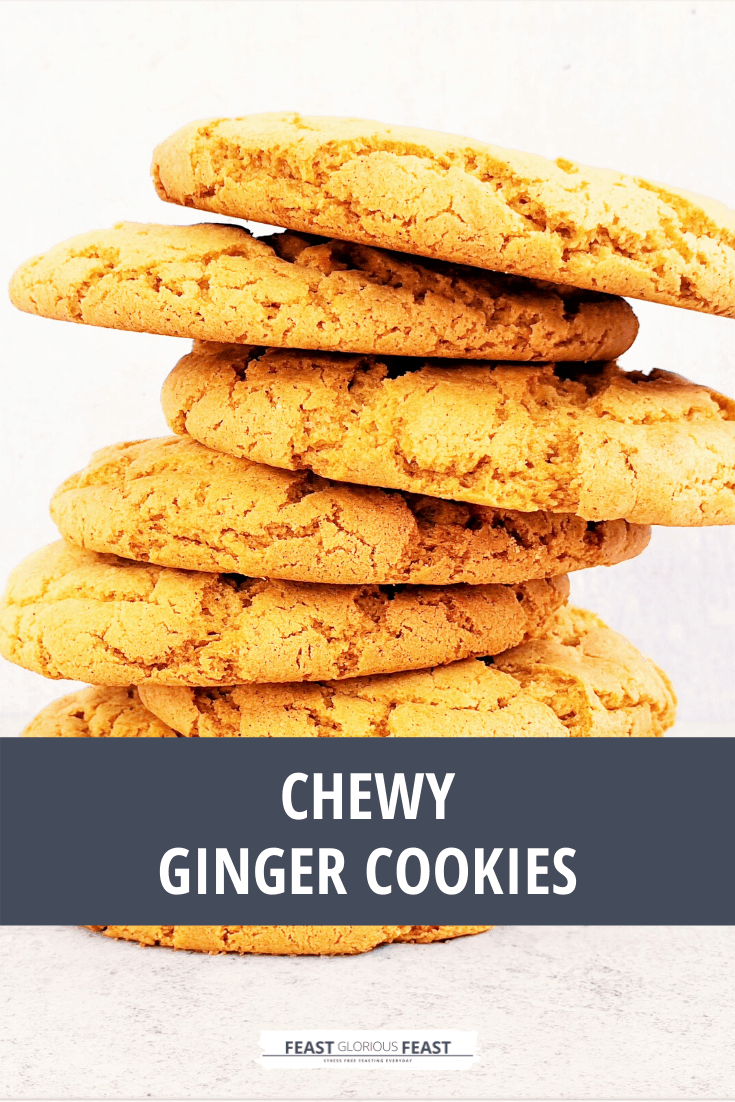 Sugar
As I mentioned before, I tested several different sugars for my flapjacks including brown sugar and muscovado sugar. But they didn't work – ironically they were too sweet and the flavours of the sugar battled rather than complemented the golden syrup.
So please use a regular white sugar. It doesn't matter if you use regular/granulated or caster/superfine. Regular is cheaper and there is no benefit to using caster so that might be worth bearing in mind.
Butter
I have specified salted butter in the recipe for good reason. The sweetness of flapjacks needs salt to set off the flavours. If you are using unsalted butter, you must add a tbsp of sea salt flakes or half that of fine table salt.
You can use a block margarine like Willow but I would avoid using tub or spreadable margarine or butter. This will affect the texture of the final flapjacks and they will be overly soft.
Baking Powder
This might seem like an odd ingredient in flapjacks. They're not a cake after all but the little kick of rise from the baking powder is the secret ingredient to perfect textured flapjacks.
Chocolate Chips
This wouldn't be a Chocolate Chip Flapjacks recipe without chocolate chips!
I find that many bakers/recipe writers can be snobby about chocolate chips and insist on using chopped up chocolate bars or incredibly expensive chocolate buttons.
But I've never had any issue using chocolate chips, especially in recipes like this. They melt perfectly and are small enough to distribute around the oats really well.
The question is which chips to use and I have left the answer partially to your preference. You can use dark (bittersweet) chocolate or milk chocolate. I'm sure you can imagine the difference each will make to the final flapjacks.
My preference is actually to mix half dark and half milk 50/50. This makes for the perfect balance of bitter and sweet.
I would be inclined to avoid using white chocolate. It is very sweet and the balance will be off in the recipe. You could however mix white with dark or do a mix of all three chocolates.
Be Flexible
Chocolate Chocolate Chip Flapjacks
I've warned about how to avoid making inadvertent chocolate flapjacks but what if you want to make double chocolate flapjacks. That's simple. Add 2 tbsp cocoa powder to the butter/sugar/syrup and proceed as normal.
Plain Flapjacks
Again this is very simple, just don't add the chocolate chips!
Honey Flapjacks
To make honey flapjacks, substitute the golden syrup with honey. It will entirely change the flavour of the flapjacks but if that's what you're aiming for then you should be very happy.
Any Flavour Flapjacks
You can use this basic recipe with any other dry mix ins. So you could swap half the chocolate for chopped nuts. Or stir in freeze dried raspberries/strawberries. You can also add dried fruits like cranberries, sultanas or raisins.
This recipe is unlikely to work so well with fresh fruits. They have a moisture content that needs to be taken into account with a properly tested recipe. You should however be able to swirl in some jam.
Make it Vegetarian or Vegan
This chocolate chip flapjacks recipe is suitable for vegetarians as written.
To make vegan chocolate chip flapjacks, you'll need to replace the butter with a vegan alternative. Try to use a buttery flavoured block type rather than and insipid margarine.
You will also need to look for vegan chocolate chips – dark chocolate tends to be the easiest to find. And that's it. All the other ingredients are suitable as is.
Make it Allergy Friendly
This recipe is free from egg, gluten and nuts.
Gluten Free: A note on this. Oats are naturally gluten free. But they are often produced in a non-gluten free environment. You can therefore buy oats that are designated gluten free – make sure to do this if needed.
Dairy Free: The only dairy in the recipe is the butter. So just like with the vegan option, switch it out for a dairy-free block butter substitute.
Please note that this recipe may contain other allergens not referred to above and any variations suggested have not been tested unless otherwise stated. For more information regarding any dietary information provided on this website, please refer to my Nutritional Disclaimer.
Equipment Notes for Choc Chip Flapjacks
You only really need the basics to make flapjacks. I've written the recipe with 2 options – using the microwave or a saucepan on the hob to melt the butter/sugar/syrup.
To microwave I recommend using plastic mixing bowl. This is the kind I use day to day and they don't absorb the microwave heat so the food gets all the benefit.
I actually largely tend to go for the saucepan on the hob option for this sort of dish. I enjoy the stirring and it doesn't take any longer this way.
A silicone spatula is always my stirring implement of choice. Silicone allows every last drop of syrupy goodness to get used and they're heatproof and easy to clean to boot. I highly recommend investing in a set if you don't already have some.
The recipe is written to be made in an 8″/20cm square baking tin. This makes a lovely thick flapjack. If you want to make a smaller batch, you can halve the recipe and bake in a 2lb loaf tin.
If you use a slightly larger square tin or a rectangle shaped tin, you will get more, thinner flapjacks from the standard recipe.
A comprehensive list of the equipment used to make this recipe is included in the main recipe card below. Click on any item to see an example. There are no hard and fast rules so many items can be sensibly substituted to achieve the same results.
Get Ahead
Flapjacks keep really well – for at least a week. So they're ideal to make ahead of time. Just make sure to store them in an airtight container. They don't need storing in the fridge but if it is chocolate melting warm where you are then you should probably put them in the fridge to prevent the melt.
I never freeze flapjacks but I can't see why you couldn't. Both freezing raw ready to bake once defrosted and freezing once cooked should both work.
Chocolate Chip Flapjacks Tips
Take the butter/syrup sugar mix off the heat as soon as everything is melted/dissolved. It doesn't want to be boiled or cooked out. There is no need and you don't want to risk making a butterscotch.
Please heed my warning to allow the mixture to cool before stirring in the choc chips. I do this by running some cold water in the sink and just letting the pan sit there for around 15 minutes. Putting it in a cold bowl would be quicker but I'm allergic to extra washing up.
Tempting as it it, you do need to allow the flapjacks to properly cool before digging in. Go in too soon and they will simply fall apart. But the main reason is that the flapjacks are full of molten sugar and fat – they will burn you. So please be patient.
Don't forget to let me know in the comments if you try making this recipe – I want to know what you think and if you made any substitutions, how did it turn out?
Still Have Questions?
Simple! Just contact me and I will do my best to help as quickly as I am able. Head over to my Contact Me page, any of my social media channels or post a comment at the bottom of this page and I'll see what I can do.
Pin Easy Chocolate Chip Flapjacks (British Oat Bars) For Later
Hit one of the share buttons to save this page to your Pinterest boards so you can come back and find it at anytime!
---
Keep Up to Date
Make sure you SUBSCRIBE to my newsletter and avoid missing out on any of my newest and bonus content. Don't worry, I promise not to spam you or bombard you too often. Plus you'll receive a copy of my FREE 7 Day International Meal Plan!

Also please don't forget to follow me over on my social media channels over at Facebook, Twitter, Instagram and Pinterest. I love to interact with my followers and I'd love you to share my content with your friends too.
The Recipe
Easy Chocolate Chip Flapjacks (British Oat Bars)
---
These Chocolate Chip Flapjacks are soft, chewy and jam packed full of chocolate. Not to be confused with American flapjacks which are actually pancakes, these British style oat bars are full of beautiful golden syrup flavour. Plus they're a one bowl wonder and super quick and easy to make.
Ingredients
175

g

Salted Butter

120

g

Sugar

200

g

Golden Syrup

360

g

Porridge Oats

-

gluten free if required

1

tsp

Baking Powder

200

g

Chocolate Chips

-

Milk, Dark or Mixed
Instructions
Measure

175g Salted Butter

,

120g Sugar

and

200g Golden Syrup

into a saucepan or microwaveable mixing bowl. I cut my butter into chunks to make it quicker to melt.

Heat the butter etc over a medium heat until the sugar is dissolved, the butter is melted and everything has melded together. Keep stirring while this is happening, it will only take a couple of minutes.

Or

Microwave in 30 second bursts stirring each time until everything is dissolved, melted and come together.

Take the pan or bowl off the heat or out of the microwave without delay – there is no need for the mixture to boil or stay on the heat.

Measure

360g Porridge Oats

and

1 tsp Baking Powder

into the pan/bowl. Stir until the oats are well combined.

At this point is it a good idea to allow the mixture to cool a bit. You can sit the pan in some cold water, move the mix to a shallow tray or just set it aside to take its own sweet time. You can move onto the next stage straight away but you will get chocolate flapjacks rather than chocolate chip flapjacks.

While the mix cools, preheat the oven to

180

°C

or

190

°C

and line a 8"/20cm square tin with baking paper or silicone liner.

Once the mixture is not warm anymore (it doesn't need to be chilled or actively cold, stir in

200g Chocolate Chips

.

Spoon the mixture into the lined baking tray.

Make sure to press it into the corners and try to make it an even thickness all the way across.

Bake for

30 minutes

or until the flapjacks are golden all over.

They will still feel very soft when you take them out but they will set up as they cool.

Allow to cool in the tin before taking the flapjacks out and cutting into 12 bars (3 x 4). For smaller bites you can cut into 18 (3 x 6).
Nutrition (Approx)
Calories:
349
kcal
|
Carbohydrates:
49
g
|
Protein:
4
g
|
Fat:
16
g
|
Saturated Fat:
9
g
|
Polyunsaturated Fat:
1
g
|
Monounsaturated Fat:
4
g
|
Trans Fat:
0.5
g
|
Cholesterol:
34
mg
|
Sodium:
98
mg
|
Potassium:
145
mg
|
Fiber:
3
g
|
Sugar:
28
g
|
Vitamin A:
364
IU
|
Calcium:
32
mg
|
Iron:
1
mg
Download my FREE 7 day international meal plan!
Simply subscribe to the Feast Glorious Feast newsletter and I'll send you the link.