As well as creating content for Feast Glorious Feast and connecting with my lovely readers and subscribers over on social media, I now offer virtual services and accountability coaching to other bloggers too. Got to keep busy right?!
---

---
Virtual Feast Services is the name for the services of my business. If you or someone you know needs any help with any aspect of their blogging business, be sure to contact me or head over to my dedicated Facebook Page for more information.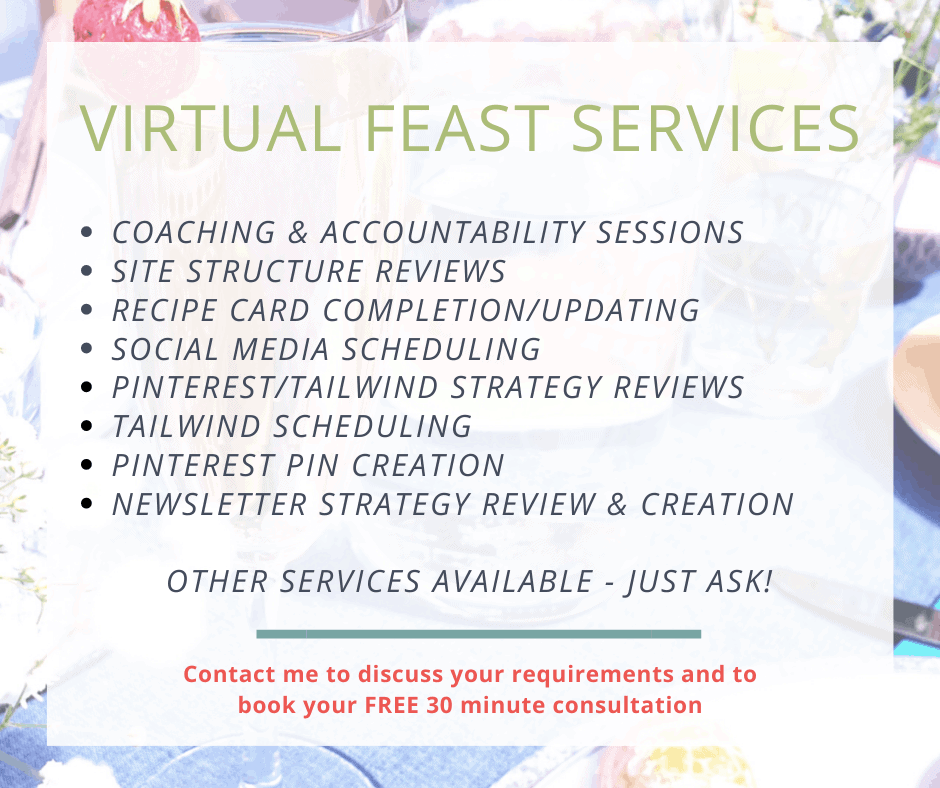 I only have limited time and sessions available to book so don't delay to make sure you secure a slot.