Are you:
Under-confident in the kitchen?
Unsure where to start?
Baffled by meal planning?
Confused in the supermarket?
Struggling to make speedy meals on a budget?
Wanting to learn new techniques?
Need help getting the kitchen sorted?
Just wanting some new inspiration?
If you answered yes to any of these questions then I can help!
---
What is Kitchen Confidence?
Kitchen Confidence is a new service for North East Lincolnshire aimed to help you start or improve your cooking and/or baking.
What that help looks like is entirely up to you!
I work with you individually (or in very small groups) to tailor my help to exactly what you need. This usually takes place in your home but can also include outings to other places like farm shops, markets or supermarkets.
---
---
Testimonial Testimonial Testimonial Testimonial Testimonial Testimonial Testimonial Testimonial Testimonial

Real Live Person
---
Who is Kitchen Confidence?
Kitchen Confidence is run by me, Chloe!
I was born although not raised in the area, I've been coming back regularly for many years and bought my house here in 2014. I left my career in London and moved back in full time at the end of 2018.
Since then I've created and launched my food website, Feast Glorious Feast which aims to not only provide great recipes but helps people to put together great meals. Or "Feasts" as I like to call them!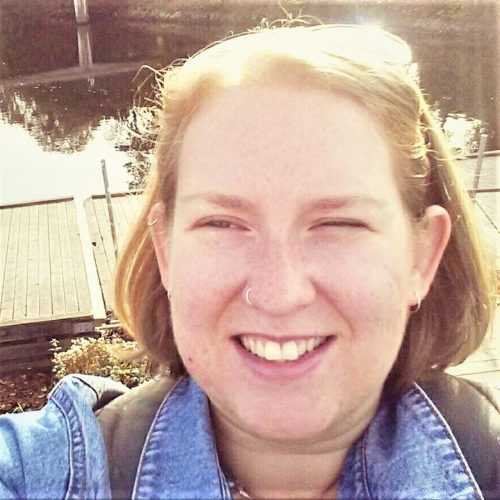 I also provide loads of great tips and tricks to help people host gatherings. I talk about everything from the decorations, dishes to buy, how to set up on the day and most importantly, what to cook and how to cook it in the most stress free way possible.
Make sure to sign up to my newsletter to receive my FREE guide to hosting with my Top 10 Tips to remain stress free.
But as much as I love cooking at home, coming up with new recipes, writing my website and connecting with my readers on social media, I realised that teaching people over the internet wasn't enough for me.
So I started Kitchen Confidence to get out and help people locally. Face to face. And I just love it! Knowing that I've helped someone to create a meal from scratch for the first time or that they now have the tools and confidence to create and shop for a weekly meal plan is the best feeling! So now I want to help you too!
---
Testimonial Testimonial Testimonial Testimonial Testimonial Testimonial Testimonial Testimonial Testimonial

Real Live Person
---
---
What Services does Kitchen Confidence Provide?
Listed are some of the most common areas that I help people with. This list is not exhaustive or restrictive as all sessions are tailored to suit your personal requirements.
Helping to organise kitchen cupboards, equipment, fridges and freezers, etc.
Assisting in the stocking of a well equipped kitchen and food cupboard.
Working to create meal plans and teaching the best tips and techniques to do this.
Helping to reduce the food bill. This can include accompanying you on shopping trips and advising on ways to cut back or make swaps.
Help on making a change to sustainable shopping and eating. Learning about organic, free range and eco-friendly produce.
Helping you to order groceries online.
Helping you get to grips with new recipes and way of eating following an intolerance diagnosis.
Teaching basic techniques including knife skills, how to store food safely, the correct preparation of meat and fish, sauces, etc.
Helping to transition to reducing meat intake, or becoming vegetarian/vegan.
Helping to introduce a more varied diet such as eating more oily fish or vegetables.
Providing you with extra inspiration if you're feeling stuck in a rut.
And the big one…
Teaching any and all recipes/techniques including:

baking
slow cooker meals
roast dinners,
celebration meals
simple family meals
meals for one/two
microwave meals
meal prep and batch cooking
bread making
barbecuing
basic pastry and patisserie
fresh pasta
asian dumplings and sushi
---
---
Testimonial Testimonial Testimonial Testimonial Testimonial Testimonial Testimonial Testimonial Testimonial

Real Live Person
---
How do you Teach?
This is simple. I don't really teach. I work with you so you can do things for yourself. You'll be amazed at what you can do with some simple guidance and a little confidence.
I most certainly don't bark like Gordon Ramsey and there are no stupid questions!
I don't provide demonstrations. Everything we do is done together but mostly hands-on by you.
---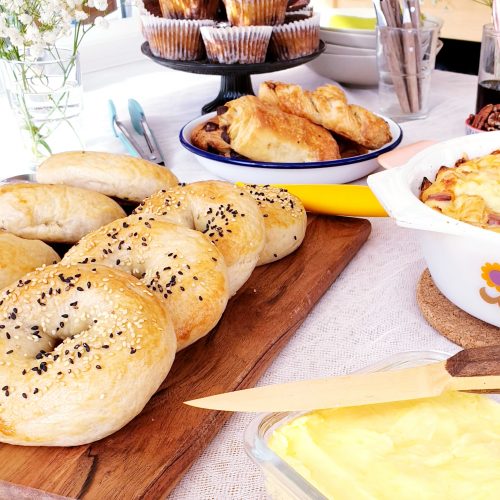 ---
Where Does Kitchen Confidence Teach?
Usually in your home. You are going to be cooking in your kitchen. It is therefore much better for you to learn to cook there. Using your pots, pans and equipment.
I provide services all over the North East Lincolnshire Area including Cleethorpes, Grimsby, Scartho, Humberston, Immingham, Waltham, New Waltham, Bradley and Healing.
I am able to travel further afield to areas such as Scunthorpe, Brigg, Louth and Market Rasen for an additional fee for sessions lasting at least 3 hours. Please enquire for more details.
---
Testimonial Testimonial Testimonial Testimonial Testimonial Testimonial Testimonial Testimonial Testimonial

Real Live Person
---
When are you available?
I teach during the daytime, evening and weekends. Please contact me to discuss availability. It will be no surprise that my evenings and weekend slots do book up fast.
I provide sessions on a first come, first serve basis. Sessions can be booked for any length with a minimum booking of 2 hours. Obviously certain recipes and techniques may require a certain session length.
---
---
How Much Does Kitchen Confidence Cost?
Sessions are charged by the hour. The rate varies depending on what type of service you require and the number of people/children involved but starts at £15 an hour.
It is best to contact me to discuss your individual requirements and a price can be agreed.
Please note that any and all food costs must be covered by you. I can arrange to purchase required ingredients and bring them to your house but payment will be required up front to cover the cost. Full receipts will be provided. Alternatively you can purchase any items from a shopping list which I can provide in advance.
I have a no refund policy within 7 days of the booking except in extreme circumstances. Payment is required to be made at the time of booking.
---
How do I get in touch?
Simple! Drop me an email with you name, number, location and a brief outline of what you're thinking I can help you with. We can then schedule a FREE 15 minute phone consultation to discuss your requirements and get you booked in.
---
---
Is there anything you don't do?
Yes! I'm sorry but I don't provide catering. So I can't just come and cook for you.
I also don't make fancy cakes. And I certainly don't decorate them! So I'm afraid I don't teach this either.
Whilst I do work with clients with dietary requirements such as food intolerances, diabetic diet requirements and low calorie diets, I do not work with schemes such as Slimming World, Weight Watchers, Keto, Paleo, Whole 30, Atkins, Carb/Gluten Free (unless medically required), Slim Fast, South Beach, 5:2 and intermittent fasting. I do not condone or support unnecessary restrictive diets and therefore do not work with them.
I don't teach large groups. A bread making hen party might sound like fun to you but it sounds like a bit of a nightmare to me! I also don't teach more than 2 kids under 10 or 3 kids under 16s at any one time. (And an adult must be present).
---
---
Do you have any rules?
I'm afraid I do!
Any kitchen or room where teaching is to take place must be clean and tidy. A basic level of hygiene is expected. I can work with you to achieve this in advance as an additional session.
I cannot provide instruction for under 3s.
I cannot provide instruction for more than 2 under 10s.
I cannot provide instruction for more than 3 under 16s.
An adult must be present to accompany any under 16s.
I do not teach large groups.
I will not tolerate abuse, bad language or threatening behaviour. Mutual respect from all clients is both provided and expected.